The most dangerous breed?
Hang on for a minute...we're trying to find some more stories you might like.

Pit bulls are called the most "dangerous" breed in the world, but in reality they're just the sweetest little guys that get a bad reputation. Did you know that 1.2 million shelter dogs are being euthanized each year, and 40% of those dogs are pit bulls? Pit bulls are very misunderstood, and many people say that "it's in their blood" or "they're killers." These dogs are not killers; they are only raised to be this way. Many people punish their dogs because they do bad things, and some people take it way too far.

Pit bulls are portrayed as a mistake in the world, but to be honest, we need these dog in our lives. Pit bulls are protectors, and they helped in WWI. Pit bulls are trusting dogs and are likely to get attached to their owners; they also trust people easily. Many people don't care about this breed because of the nicknames the have obtained. These dogs cannot go outside without someone being scared to pet them or to even look at them because everyone thinks that pit bulls will hurt you if you come near them.
Many pit bulls are getting euthanized, but we can change that. We can help these dogs become a loved breed again. We are the reason pit bulls are feared because they were protecting themselves from use. We can help them get into better homes, help them to not be scared to trust people, and help them to be a loved breed. These pups need our help, and I think we can get through it with trust.
About the Writer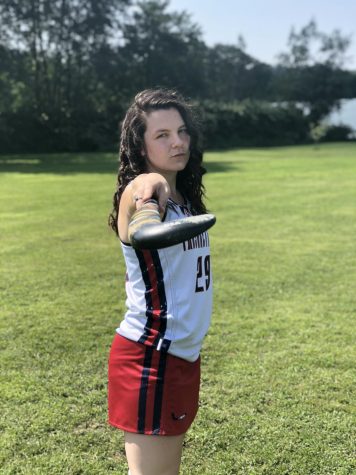 Emily Conrad, Student Writer
My name is Emily Conrad, and I am a senior at Greater Nanticoke Area High school. I am a writer for The GNA Insider. I am a part of the field hockey team,...