The dangers of trick-or-treating
Hang on for a minute...we're trying to find some more stories you might like.

Every American is familiar with the enjoyment from receiving candy while dressed up as their favorite movie character, but many turn a blind eye to the multiple dangers that children can encounter while wandering the streets on the Halloween night. In the United States alone, it is estimated that 41 million children between the ages of 5 and 14 go trick-or-treating every year on Halloween. This leaves plenty of room for disaster in the joyous holiday we all know and love.
There are, of course, the perils inherent to any such celebration, such as tainted candy or strangers that just happen to be too "friendly" while children are out and about, but these are nothing compared to the statistically most common cause of injury and death on Halloween night—drivers colliding with passing trick-or-treaters. According to Safe Kids Worldwide, children are twice as likely to be killed by car accident on the night of October 31 than at any other time of the year. These accidents can be prevented, however, by taking precautionary measures during youths' hunt for sweets. Many parents advocate the use of glow sticks as a part of children's costumes in order to make them more visible to other individuals and drivers who are on the road. In addition, the safety of trick-or-treaters can be vastly improved by staying on the sidewalks—preferably in small groups—and refraining from walking or running on the streets. With these precautions taken, nothing should bar children from expressing their personalities in their costumes and safely enjoying the festivities that Halloween brings.
About the Writer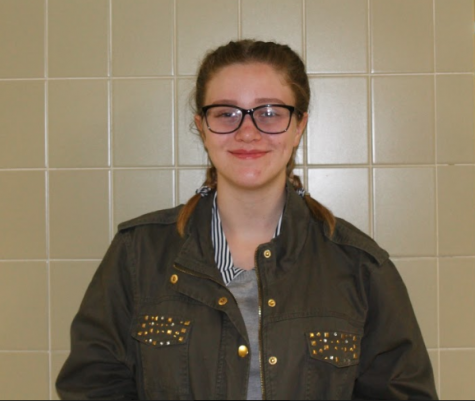 Kaleigh Hamm, Student Writer
My name is Kaleigh Hamm, and I am a junior at Greater Nanticoke Area High School. I am in my second year of the GNA marching band as the current color...