Nanticoke wins one for Cioci Nina
No one thought they could do it; no one thought they could win – that is except for the Trojanettes themselves, and that was all the confidence they needed.
Two heavyweights exchanged blows inning after inning in an intense bout that lasted an astounding 14 innings. When the dust settled, it was the Trojanettes who remained standing in the end.
Greater Nanticoke Area defeated East Pennsboro 3-2 in the PIAA 4A quarterfinal game when Gabby Rakowski hit a groundball to second base, scoring Jess Skladzien. Skladzien beat the throw home and scored the winning run in the bottom of the 14th.
The game had all the makings of an instant classic. Facing a 2-1 deficit in the 11th inning, the Trojanettes found themselves down to their last strike with Megan Murphy at the plate. Murphy came through with a hit, scoring Katie King and tied the game 2-2.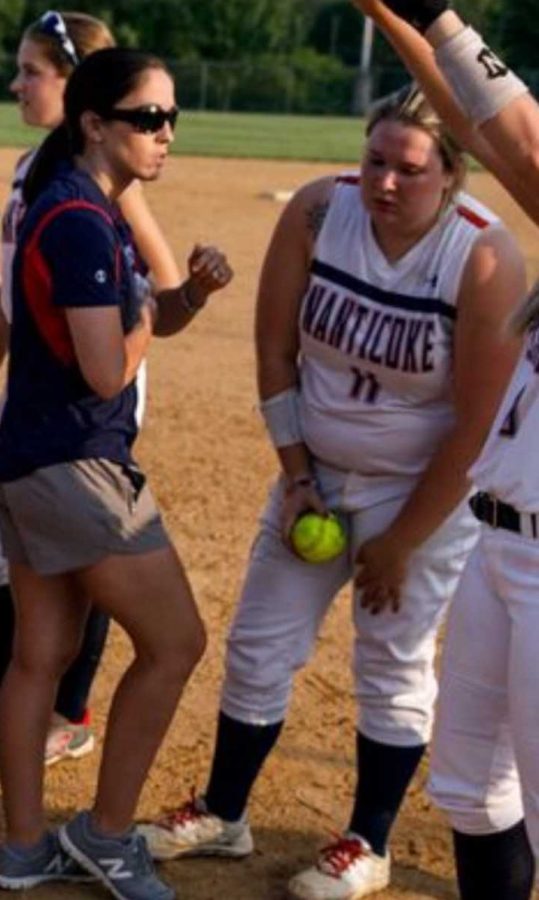 Despite battling back, things looked bleak for the Trojanettes in the top of the 14th when the Panthers loaded the bases with no outs and their 3-4-5 hitters at the plate. At this stage of the game Nanticoke looked to none other than their workhorse, Miranda Bohn. Bohn worked her way out of the inning with the help of teammates Jilann Baron, Megan Murphy and Jenn Kurkoski.
Overall, the Trojanettes showed toughness in every stage of the game. "We just want to represent our school and community the best we can and continue the tradition of Nanticoke softball," said Coach Ryan Stetz. And that they did.
Coach Stetz and the Trojanettes dedicated the game ball to Cioci Nina "Cajun" Matzoni, their first base coach who had surgery this week.
The Trojanettes will now play in the state semifinal game on Monday against Bethlehem Catholic. The winner will move on to the state championship game held at Penn State.