Caroling Chorus
Hang on for a minute...we're trying to find some more stories you might like.

Each December, the GNA chorus spreads holiday cheer all around the community! The Chorus prepares a variety of favorite holiday tunes and a selection of songs from the Christmas Concert to preform at the local nursing homes. It is a heartwarming experience to witness the utter joy that our presence gives both residents and staff. We annually perform at Guardian, Hampton House, and Birchwood. All of the students who participate set the stage for the performances by dressing in festive attire, adding an extra flare to every performance.
The chorus includes many talented individuals. The ensemble is divided into three sections: the Sopranos, which consists of females and is the highest of all voice type, the Altos, which also consists only of males and is the vocal range that lies between the bass and the tenor voice types.
Currently there are twenty nine Sopranos. Members of this section include: Alyssa Walters, Jolene Kryzwicki, Samantha Penko, Madelyn Bugdonovitch, Andrea Grey, Sarah Adkins, Emily Ehrensperger, Catherine Morris, Michaela Buckley, Kelsey Moran, Iszabella Hrivnak, Savanna Kalinowski, Isabella Kropiewnicki, Mary Shemanski, Linsey Laity, Kateri Ostraszewski, Brooklyn Blank, Abby Sauers, Trinity Belles, Elizabeth Crawn, Calista Walk, Tara Urban, Victoria Pehala, Hayley Rakowski, Brytney Cervantes, Ariyanna Hrivnak, Adrianna Roberts, Brittney Guyer, and Imani Lane.
There are twenty Altos. Members of this section include: Hope Ostranger, Elizabeth Gernhart, Alicia Pacheco, Skye Stuart, Kaeley Zatorski, Michayla Brennan, Megan Ranck, Emalie Rowles, Gabrielle Bohinski, Emily Conrad, Kendal Grimm, Kaylee Simmions, Victoria Pehala, Deyonna Wood, Jennifer Knell, Samara Vanderhoff, Isabel Quiles, and Jaelyn Gonzalez.
This year, we only have seven Baritones. Members of the section include: Christopher Jones, Cody Baluta, Kyle Stratton, Justin Oursler, Brendan Greene, Dylan Bonczewski, and David Mash. Lastly, the high school Chorus is lead by Mrs. Ellen Rutkowski.
Each year, the Chorus prepares two concerts; the Holiday Concert and the Spring Concert. The Chorus practices every week for months in order to bring you the very best preformance possible. This year, there are three students who will be playing accompaniment for some of the songs in the Holiday Concert: Jillian Managan (piano), Emily Ehrensperger (piano), and Madelyn Bugdonovitch (flute). The Holiday Concert will be held on December 14th at six thirty.
After the night concert, the Chorus performs their program for the Elementary Center, the Middle School, and the High School. The Chorus is proud to represent GNA and be an example of Trojan Spirit and Pride.
About the Writer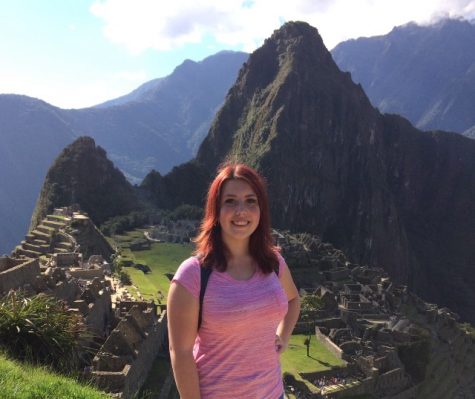 Madelyn Bugdonovitch, Student Writer
My name is Madelyn Rose Bugdonovitch and I am a junior. I am currently attending college part time along with high school, through our school's Dual Enrollment program. I am a member of the National Honor Society and the Spanish Honor Society. I have been involved in Chorus for the past 7 years, as well...