The city fights for a cause
Hang on for a minute...we're trying to find some more stories you might like.
April 15th was a very special day for the city of Nanticoke. Community members united over one common problem, the health of the mayor, Rich Wiaterowski.
Rich has been battling leukemia for roughly 5 months and has undergone multiple stem cell transplants.
The community has taken it upon themselves to provide comfort and support through the family's tough time. They displayed this raining hospitality last weekend with a benefit event to help raise money towards expenses for the family.
The event had an enormous turnout. People from all over the valley joined together for something near and dear to their hearts. The crowd was entertained by live music and basket raffles. The GNA Cheerleaders were there to serve food from 1-5pm.
Good luck Mayor Wiaterowski! We are all rooting for you.
http://citizensvoice.com/news/benefit-planned-for-nanticoke-mayor-recovering-from-cancer-1.2325653
http://www.pahomepage.com/news/a-luzerne-county-community-steps-up-to-help-their-mayor/1123192797
Nanticoke pulls together for leukemia-stricken mayor, Richie Wiaterowski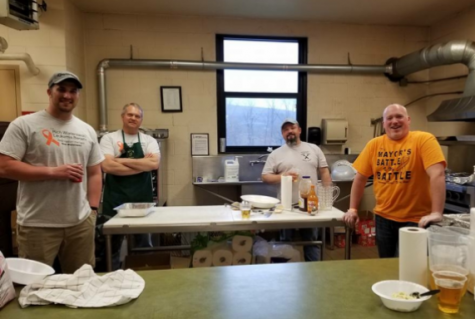 Denise Shimko
Featured image courtesy of the citizens voice.