GNA students partake in the 'Living Way of the Cross'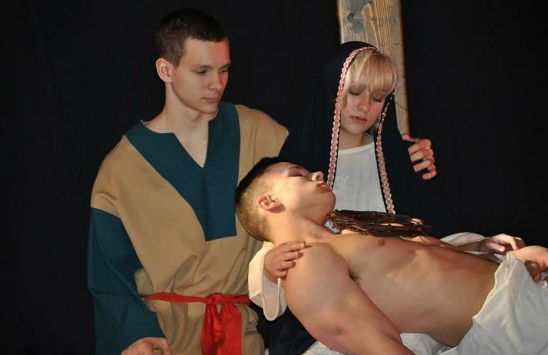 Sunday night was a very special night for the St. Faustina youth group in Nanticoke. Once a year, they put on a performance of the "Living Way of the Cross." This past Sunday, March 25, 2018, marks the 11th year the youth group has taken their story to the stage. This is a highly anticipated event for the church, and a lot of participation was needed from the church community to make it spectacular. The play was featured on the WNEP news station: http://wnep.com/2018/03/25/students-perform-living-way-of-the-cross/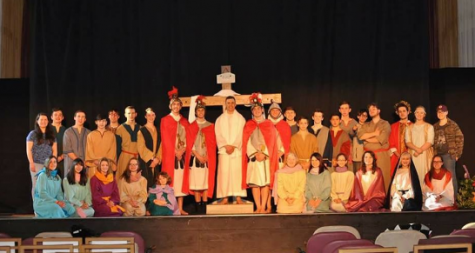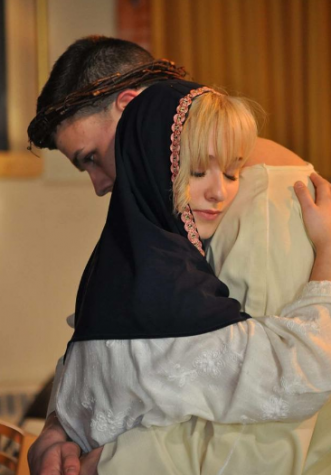 Below is an interview with senior, Eric Jeffries, who played Jesus this past Sunday.
How many years have you participated?
I have been a part of the Living Way since I was in 6th grade. So that's 7 years now.
What were your past roles?
In the past I have been cast as an apostle twice, a guard twice, the head guard, and Judas.
What does this role mean to you?
It's a big honor to play Jesus in the Living Way of the Cross. This play is anticipated all lent long by a good number of people in the parish; they say that it completes their Easter season. It's nice to be a part of something that is so meaningful.
How much work you put into this?
Because I was Jesus, I had to learn my lines outside of the practices, but that wasn't too bad. There were really only two days that went into this: one practice the Sunday before the show, and one the Sunday of the show. It's pretty amazing that such a professional looking show can come out of two rehearsals.
Thank you to the students who put so much effort into making this story come alive!
All photos courtesy of St. Faustina.