Making Music
GNA proudly presents the 2016-2017 marching band
Hang on for a minute...we're trying to find some more stories you might like.

The GNA Marching Band an extreme amount of hard work into their season. The Marching Band requires total dedication and maximum effort in marching, playing, rehearsal, and performance. They always present a strong sense of school pride, performing a full show, fun stand tunes, and the Alma Mater every football game. The Drum Major for this season is Andi Roberts and the assistant Drum Major is Emily Ehrensperger.
MEMBERS
Unfortunately, Mr. Bunnell decided to step down from the Marching Band Director position. But, we have since welcomed a new director, Mr. Ryan Koziak, and a new percussion director, Mr. Jeffrey Stanford. Returning as color guard director is Ms. Melanie Lumi.
The Ensemble consists of woodwinds, brass, percussion, and a color guard. The woodwinds are lead by Section Leaders Andrea Grey and Emily Ehrensperger. Other members of this section include Madelyn Bugdonovitch,Benjamin Placeck, Deyona Wood, Sean Wolfe, and Jonah Musselman. The brass is lead by Section Leader Kaitlyn Russel. Other members of this section include Sarah Adkins, Kassie Rinker, Gabe Jenceleski, Jacob Vick, Connor Ehrensperger, and Hailey Winborn. The Percussion section are lead by Section Leaders David Mash and Megen Banas. Other members of this section include Emalie Rowles, Rebekah Rowles, Tyler Souder, Dustin Zumba, Courtney Capie, Ashley Rake, and Taslima Ali. The color guard is lead by Color Guard Captain Ellie Duggins. Other members of this section include Casey Evans, Trinity Belles, Jenn Knell, and Angela Timms.
BAND CAMP
Our band holds a week long mini band camp session every June. During this time, the band reviews basic marching, playing, and performance techniques, auditions for the new Drum Major are held, and the new members are taught everything they need to know about marching band. Later, a month long band camp begins. Band camp is held every August and is typically eight hours a day, Monday through Friday. Over the course of band camp, the band conditions, learns and memorizes their field show and music. Once school starts, there are also after school rehearsals for a minimum of two hours every day. The band uses this time to perfect the music and field show for their competitions. Rain or shine, snow or sleet, you will find them out rehearsing.
The band is proud to represent our school at competitions and to bring a sense of Trojan Pride at football games, pep rallies, and parades.
About the Writer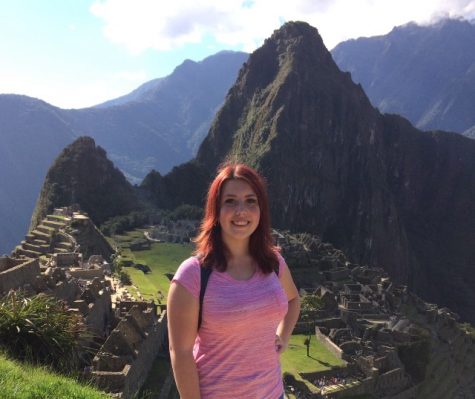 Madelyn Bugdonovitch, Student Writer
My name is Madelyn Rose Bugdonovitch and I am a junior. I am currently attending college part time along with high school, through our school's Dual Enrollment program. I am a member of the National Honor Society and the Spanish Honor Society. I have been involved in Chorus for the past 7 years, as well...