GNA cheerleading: continuing a tradition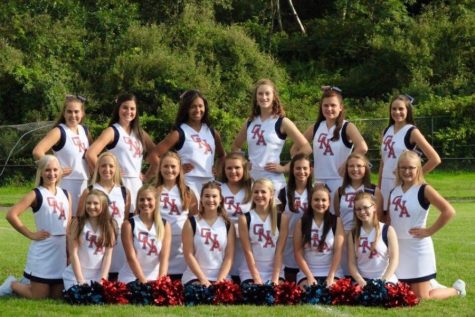 The spirit that fills the stands during a GNA athletic event is contagious. The school spirit exuded by our student body is exceptional. Despite the size of the student body as a whole, the cheerleaders have a lead role, helping to create the atmosphere at every game.
The GNA cheerleading squad has been a valued resource to the community since its inception. Generations of students have been around to see them flip, toss and turn. More importantly however, generations of students have been a witness to the unyielding support they have provided.  
This years cheer squad, with new coaches Beth Maney and Stacey Lewis, continued the long tradition of excellence in representing their school. Both Coach Beth and Coach Stacey have been huge assets to cheer here at Nanticoke Area.
This past season, like the many seasons preceding it, cheerleaders have been there through the best times and the worst times for both football and basketball, offering support no matter the outcome. "Whether we are winning or losing, it's really nice to know that there is a group of people cheering for you on the sidelines. They raise the overall mood for the team," stated senior Eric Jeffries.
Not only do the cheerleaders have a never ending bond with the players, but they also share a common bond with their biggest support system, the fans, especially the student section.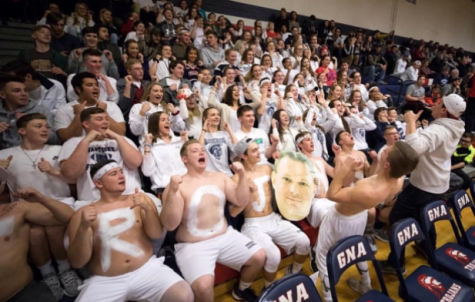 Annually, cheerleaders recognize the support of the student section by holding special raffles at home games. During the raffles, students have the opportunity to win gift cards donated by their favorite places around the valley.
Cheerleaders take on a big role, not only on the sidelines and courtside, but in the community as well. The current cheer squad has participated in hoagie and soup making at St. Faustina Kowalska Parish, the Jr. Trojans Cheer Competition, the Santa Parade, and countless other events to benefit the community.
GNA cheerleading is rich in its history and has garnered so much respect over the decades because of those who have worn the uniform. The GNA Insider sat down and discussed what it meant to be a cheerleader at GNA with Ms. Egenski, an elementary teacher and former cheerleader who graduated in 1995. 
"High school was a very fun time for me and that was mainly because I was a cheerleader," stated Ms. Egenski. "As a cheerleader I was involved in a lot of the schools extracurricular activities. Going to the sporting events, pep rallies, banquets and community events helped me to socialize and meet many friends and adults that I had close relationships with all throughout high school, and some still to this day are involved in my life. Being a cheerleader gives you confidence during high school as well as later in life." She continued… "Imagine, when the team is losing and you have to put a smile on your face (even though you are down too) and then go to the center of the court and get your crowd back into it for the team – it's not an easy job! But that's what a cheerleader does! Knowing that you helped the team and fans get back into it makes you have confidence and believe in yourself!"
As a cheerleader, "you build friendships with the girls that will last a lifetime," said Ms. Egenski. "I never thought growing up I wanted to be a cheerleader, but as a freshman I tried out and realized I liked it and never looked back! It was an excellent experience and I am so happy I stepped out of my comfort zone and tried out for the team!" 
The GNA Insider would like to thank all our cheerleaders, both past and present, for your hard work and dedication to GNA athletics. Your enthusiasm in support of our school has never wavered.
Thank you cheerleaders!
Below is a pictorial history of GNA cheerleaders by decades, starting with the first cheer squad at Greater Nanticoke Area:
Cheerleading throughout the decades 
The first ever cheerleading squad, 1969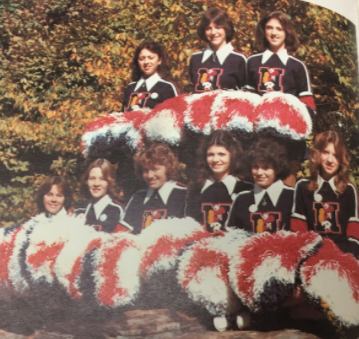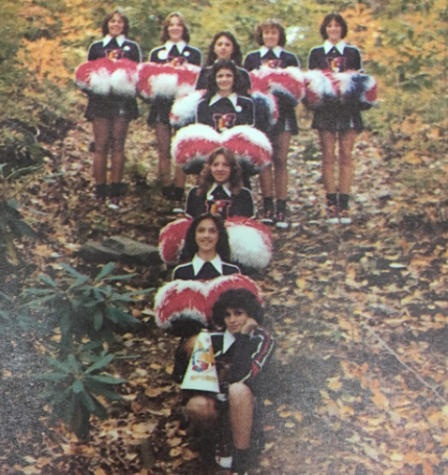 1979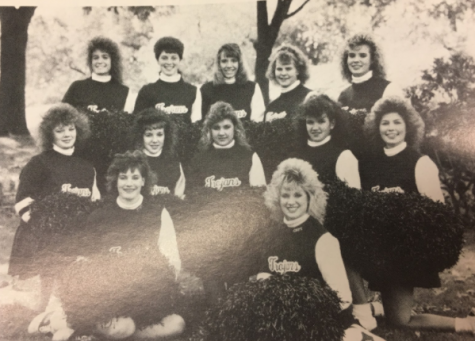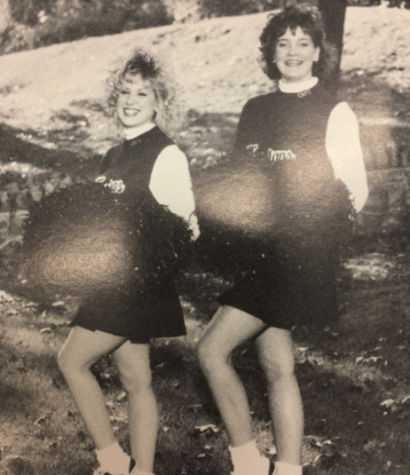 1989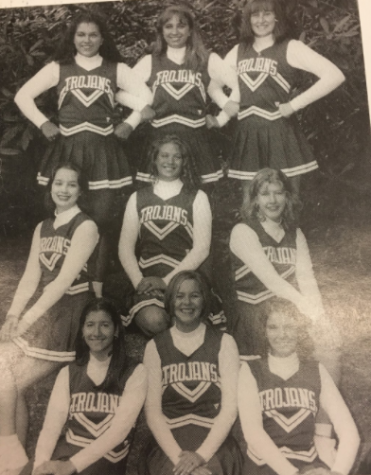 1999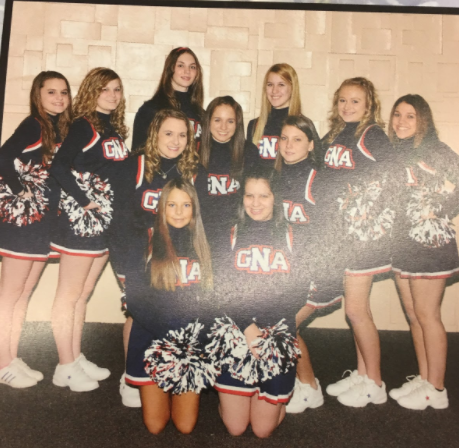 2009
We look forward to many more decades to come…