Paper vs. digital textbooks
Hang on for a minute...we're trying to find some more stories you might like.

The quarrel continues as students and adults across the nation are in war about a topic of significant importance- digital vs. paper textbooks.
Both have their pros and cons, each leading to conveniences and problems for students of all ages. Many families and students are feeling the effects of the costs and weight of the books. From college to pre-k students, everyone is affected, and our peers our taking action.
With the ever changing world we live in, digital textbooks are up and coming on the market, making their way into schools around the world. Although the books themselves may be cost more efficient than paper books, the price of the device is also to be accounted for. Some schools are willing to provide Ipads and devices to house these digital textbooks, although many schools force students purchase their own.
Even though paper textbooks have a sky high cost, digital textbooks are not always the most cost effective. Digital textbooks still could run at towering costs, which does not include the price of the device to use them and the cost of repair if the device breaks.
The environment also plays a factor in the benefits of the digital books. Billions of pages are printed each year, only to be thrown out or recycled and updated for future sequels. As a citizen of the United States, we as a country have to take a stand for this.
Digital Textbooks are also said to have improved test scores, but this comes with a downside. Some students claim they are too distracting, with many elements to the picture. Teachers and professors are not always granted access to monitor what is going on behind the screens, which is a problem for troubled students from kindergarten to college.
Although traditional books have been around forever, they come with a hefty price tag. They usually run from $70-$200… for a single book. This is because professors require it for their class, so businesses can drive up the prices without fears of competitors.
Paper textbooks have their benefits as well. When you purchase a textbook, it yours, meaning you can write in the margins and take notes as you go along. This may lead to higher test scores and a better understanding of what you're learning.
Overall, both paper and books have their pros and cons. It is all about finding what works for you, and what you benefit most from.
Resources:
https://richland.instructure.com/courses/1406392/pages/traditional-textbooks-vs-etextbooks-pros-and-cons
Photos:
10 Questions to Ask Before Committing to Any E-Publishing Service
About the Writer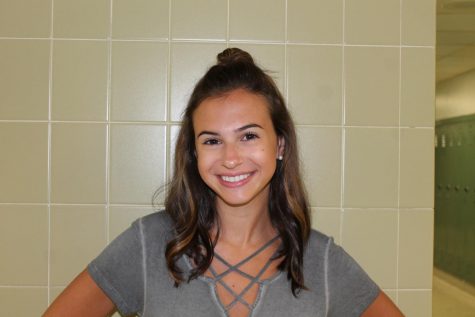 Allison Williams, Student Writer
My name is Allison Williams, and I am a junior here at Greater Nanticoke Area. I am a member of the varsity cheerleading team, the National Honor Society, a past treasurer of the French Honor Society and GNA track and field team. Year round, I hold employment at the Lands at Hillside Farms. My future...