Coal in your stocking? It may have come from Nanticoke
Hang on for a minute...we're trying to find some more stories you might like.

Have you ever awoken on Christmas morning with coal in your stocking? Well, there is a good chance that the coal came from your backyard. That's right! Right here in Nanticoke, Pennsylvania.
Years ago, in the Hanover Section of Nanticoke, there used to be Breaker #7. In 1892, it had a production of 1,600,000 tons of coal per year! By the end of 1916, then known as Auchincloss, Bliss, and Tresdale, collieries produced 1,689,910 tons on average of 542 tons per hour. The majority of the workers were Lithuanian, Polish and Russian immigrants, who lived in company homes.
This coal was very unique to Pennsylvania as it was "hard coal." It had better heating qualities and fewer disadvantages and by-products. When used, it was very hard to ignite but burned longer than other coal. It required a grate to prevent the ash mixing in with the burning coal.
At one time, Nanticoke was a booming mine town. Perhaps the stories your parents told you about receiving coal in their stocking was actually right from their backyard. If you're naughty this year, you may get some coal that came from your own backyard.
About the Writer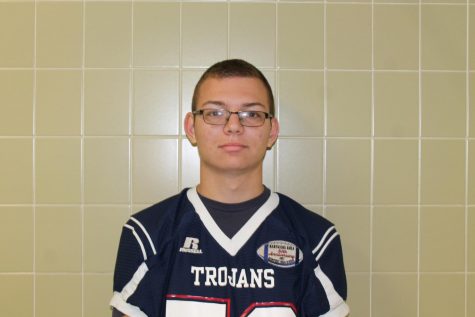 Elias Miller, Student Writer
My name is Elias Miller, and I am a Trojan football player. I enjoy woodworking and taking pictures. I am currently a student at Wilkes through the Upward Bound program. One day, I hope to join the United States Navy and attend the Naval Academy. My favorite subject is history; if you do not learn...