Alumna donates coats to alma mater
Sarah Smith gives back to GNA by donating coats through Operation Warm
GNA CAMPUS — A former Greater Nanticoke Area High School student has come full circle in her journey of aiding the young children that make up future generations. Sarah Smith, a 2010 graduate, has worked with her program, Operation Warm, to donate nearly 200 coats to other GNA students who need warmth and comfort in these cold seasons. 
Sarah Smith went on to pursue her education, attending Bloomsburg University right in the heart of Northeastern Pennsylvania. She earned her bachelor's degree in Mass Communications and continued to strive for greatness. 
In 1998, a group of people had a mission: provide warmth, confidence, and hope to any child living in need. When Smith was of age and her mind was set, she made it a point to be connected with this non-profit organization recognized as Operation Warm. 
Not to be fooled, Smith didn't always see her future being surrounded by millions of children and millions more thankful communities. It started when she was still in college. "I originally thought I wanted to be a teacher," she confessed. "But in my junior year of college, I decided that teaching wasn't what I was most passionate about." Smith decided that her common goal was to work and involve herself in the lives of children, but knew it wouldn't be through education.
When she graduated from Bloomsburg University in 2014, Smith took about two years of her life to figure out her path in life and found a hearty passion in event planning. This a great example of having patience and grit to work out what one truly wants for themselves. After spending some time in Philadelphia, Pennsylvania she came across the organization, Operation Warm and it was as if what she had been searching for all of her life had finally appeared. "I immediately applied to an event planning position because of the job's ability to fulfill both of my wishes: helping children and event planning," shared Smith.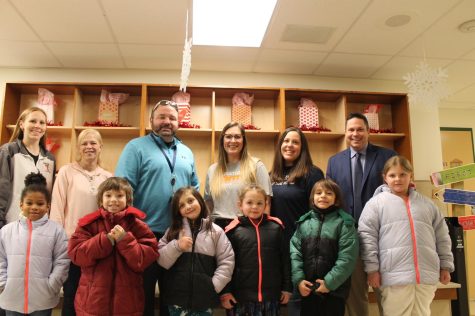 In her own words, Smith described Operation Warm as an organization that provides children with much more than just a brand-new coat or brand-new pair of shoes. "They provide children with a feeling of belongingness. We are showing them that they can be whoever they want in this world and there are people who want to help them get there. We're showing them that they are valued and we're giving them the hope and confidence they need to succeed." 
People like Sarah Smith dedicate their lives to helping children grow into the people they have the potential to be. Her everlasting passion for her work is made to inspire those around her. For those looking to get involved in non-profit organizations as Smith did, it's vital to know your idea of a proper work environment. 
"I love working for a non-profit because I know every employee who works there. Most non-profits are small, so you get to know all your coworkers. I also get to work more closely with my boss, so I'm getting a chance to learn and develop," Smith said. "If you are someone who wants to work on a closer level with your coworkers, rather than working for a corporate company that has hundreds of employees, a non-profit might be the best place for you! If you are someone who wants to see and be involved in a project from start to finish, a non-profit is the way to go." 
Although some days may be long and exhausting, Smith finds the final product of her efforts to be well worth it. "It's so rewarding and gratifying to be a part of a project every step of the way." And rightfully so! Operation Warm has reached the hearts of many, serving their 5 millionth child this year! 
Sarah Smith's story is a reminder to those out there who are struggling to find what they're truly passionate about and what they want to spend their life doing. It's okay to take the time to figure things out, after all, your job should be something you love to do or you won't feel fulfilled. 
Anyone who is interested in finding out more about Operation Warm or how to get involved can view the links below:
Opportunities with Operation Warm