Valentine's Day: True Love or Love of Money?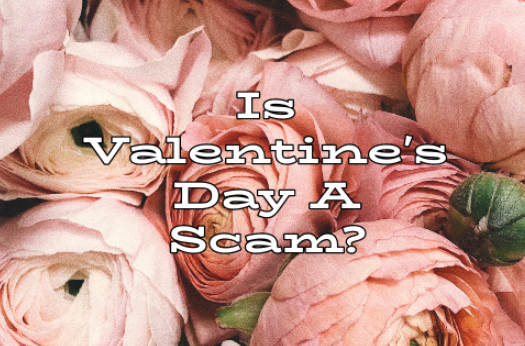 It's mid-February and love is in the air. We all know Valentine's Day, a day to celebrate love in all of its forms. But does it really encourage lovers to express kindness towards one another, or is it all just a marketing scheme?
According to the Society of American Florists, flower sales skyrocket on the days surrounding February 14th. Overall, over 250 million roses are produced for Valentine's day, and a combined 75% are for significant others or spouses. Valentine's day holds the highest amount of floral sales in the US, making up 30% of all holiday floral sales.
Chocolate and candy sales also increase on and around Valentine's day, as presented by Statista. In 2021 alone, chocolate sales for the 3 weeks including Valentine's added up to a total of 1.4 billion dollars. All seasonal chocolates made up just about 1/3 of these sales. These trends are consistent over the years, but each year brings an increase in chocolate in candy sales throughout February.
But are these increases intentional? It looks to be the case. Grocery stores across the US push the sales of these items through the layout of the store, just as they do with items throughout the year. We're all familiar with the special seasonal sections in grocery stores, but it all comes down to where and why. Hustle Escape's Article on Supermarket Psychology explains it best, stores are specially designed to make us spend more money. They recognize shopping patterns and use it to entice customers into buying things they wouldn't typically purchase. This includes pushing floral and candy sales during Valentine's Day.
Overall, companies profit off of Valentine's Day, and the goal of any circumstance in modern society is to get people to purchase things they normally wouldn't. So, by all means, get your partner flowers and chocolate, but just know that you're doing exactly what companies want; you're spending money on unnecessary things.