Dr. Seuss week at GNA High School
GNA CAMPUS – Do you remember celebrating the whimsical literary works of Dr. Seuss as a kid? What about making green eggs and ham with your favorite grade-school teacher? Although Dr. Seuss has been around for about 85 years, the tradition of commemorating what he's done for children and children's literacy still goes on today.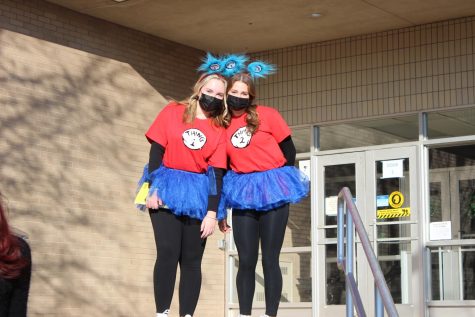 At the Greater Nanticoke Area School District, the administration makes it a point to keep the literary traditions alive.
The week of February 28 to March 4, members of the National Honor Society volunteered to read to students within the district. Members picked from an assortment of Dr. Seuss's novels and headed to their stations. Some members impersonated their favorite Dr. Seuss characters like Thing 1 and Thing 2. Others simply read with joyous tones. 
Either way, you could say core memories were made that day for those students.