GNA field hockey – a great opportunity
GNA CAMPUS – Have you ever thought about joining a sports team at your school? Well if you have, you should highly consider joining the Trojanette Field Hockey team!
For many years we have had a very large team, as the sport continues to grow in popularity. Sadly this year, however, we will be losing 10 seniors. This would make a wonderful opportunity for underclassmen to join and see playing time. 
Our team is very close; we are like a family. We have gone through a lot together and have had our share of ups and downs. No matter the result,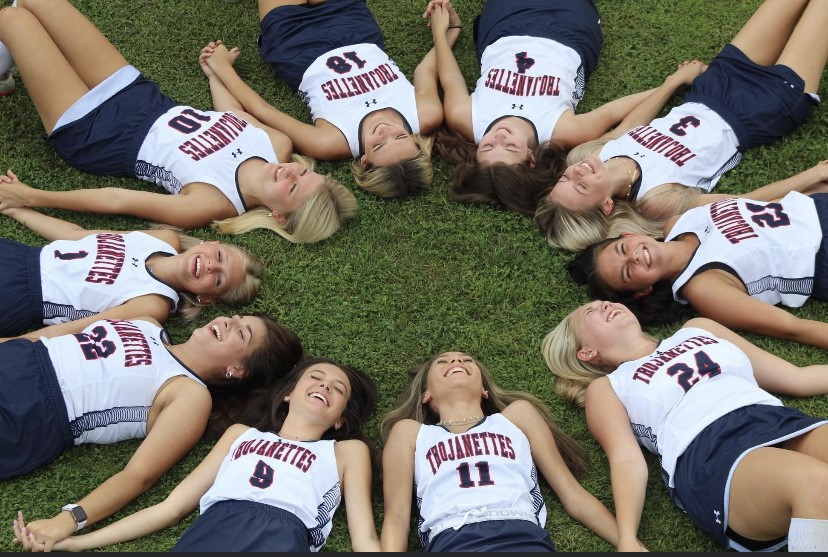 throughout everything, we have stayed a family.
There are many occasions during the season where we have team bonding. Whether that is going out to eat, doing yoga, or even just playing fun games at practice, it is always a good time. Our team has a good balance of working hard at practice, but still having fun at the same time. 
Not only is the team atmosphere great, but the sport is very fun too! We are coached by Kayla Reakes and Kayla Gronkowski who really care about their players and always give one-on-one coaching to help better our skills.
Last year we ended the year with a record of 7 total wins and 8 losses. This year our record so far is 5-5. Our goal for next season is to win more games and hope to have new faces to experience the season with us.
If you would like to help us achieve our goal, come and join our GNA Field Hockey team!