Getting to know our teachers: Mr. Litchkofski
Hang on for a minute...we're trying to find some more stories you might like.

Mr. Litchkofski
What are your hobbies outside of school?
Spending time with my son, Luke
What is something most people don't know about you?
If you could meet one person, living or dead, who would it be? Why?
Abraham Lincoln- He was able to laugh despite the hardships of his life and his presidency. You could learn much from a man who can laugh in the face of misery.
What is your favorite band – or – who is your favorite singer?
Singer- Bruce Springsteen
What is your favorite song of all time?
What is your favorite place to eat?
What is the most unique place you've ever visited? Why?
The catacombs under St. Stephen's Cathedral in Vienna, Austria. I was able to walk among skeletons from past centuries.
Do you have any pets? If so, what are they?
What is the most outrageous thing that has happened to you while teaching?
I taught Josh Mitkowski for an entire year, so it's hard to pick our one of many outrageous events.
What is your biggest pet peeve?
Student peeling their fingernails off and leaving them on the floor.
What inspired you to become a teacher?
Some of my teachers made teaching seem rewarding and fun.
What do you like most about teaching?
To see my students succeed.
What is your biggest piece of advice for students?
Fall down seven times, get up eight.
About the Writer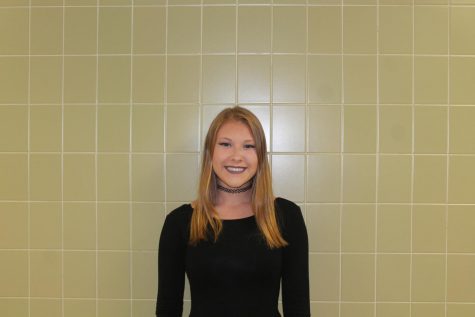 Taylor Zabrenski, Student Writer
My name is Taylor Zabrenski and I am a senior. I enjoy playing soccer, throwing javelin for the track and field team, fishing, taking pictures, doing makeup, and spending time with my family and friends. I am a 4 year member of and letter recipient on the girls varsity soccer team, a 4 year member...