The rise of vaping illnesses
Hang on for a minute...we're trying to find some more stories you might like.
USA- Vaping has taken teens by storm in the past few years, claiming to reduce the use of cigarettes in a "healthier" way. Many companies selling these products claim that they either have no nicotine, the addictive properties in cigarettes, or they have such a tiny amount that you can't get addicted. But that's far from the truth- the Surgeon General disproves this theory, saying that a single Juul pod contains the same amount of nicotine as a pack of 20 cigarettes. And if that wasn't alarming enough, the CDC discovered over 2,290 vaping-related lung illnesses as of November 2019 ALONE. So those articles claiming that vaping, e-cigarettes, etc. lied to their viewers to endorse vape products.
The CDC admits that there are no safe tobacco products, so why aren't people listening? It depends on who they're listening to. If their friends and family members are partaking, they want to, too. They see photos, videos, posts, etc. on social media, and want to make their own. But they should be reading about the 47 deaths that have occurred this month, with the deceased being anywhere from 17 to 75. The deaths are confirmed to be associated with EVALI, or e-cigarette or vaping product use associated with lung injury. These injuries are most likely caused by inhalation of vitamin E acetate, an ingredient used as a thickening agent in vapes, and is a vitamin that is good if taken as a supplement, or used as a lotion, but harmful if inhaled, as it can interfere with normal lung functions. The CDC has not ruled out other chemicals to be a cause of these illnesses yet, either.
Other ingredients that vapes, or e-cigarettes, can contain are tetrahydrocannabinol, or THC, or cannabinoid, CBD oils, but the main four are water, nicotine, flavoring, and propylene glycerol. The flavorings have an enormous list of ingredients, but a big one is diacetyl, which is the ingredient used to make popcorn butter. It can be safely ingested, but dangerous if inhaled, and can lead to an incurable disease called Obliterative bronchiolitis- "popcorn lung." Propylene glycerol can be ingested, however, it's a component used in smoke and fog machines, and can irritate the lungs and eyes. It's generally unsafe to inhale any chemical for an extended period of time (excluding medical inhalers).
What we know about the rise of illnesses as of November 5th, 2019: 95% of lung injuries were reported as hospitalized, 5% were not. 68% were male, 77% were under 35 years old, and the ages ranged from 13 to 78. 15% of patients were under 18 years old, 38% were 18 to 24, 24% were 25 to 34, and 23% were 35 and older. And the numbers are rising. The CDC can't release new information until after the Thanksgiving holiday. So far, Michigan has banned Vaping products containing marijuana, and NYC is considering banning all but tobacco-flavored vape products. Michigan is planning on banning the online retail of all tobacco and other flavored vaping products, Rhode Island banned all flavored products, and other states including Montana, Washington, Oregon, and California are working to pull vape products off of shelves in an effort to stop the epidemic.
The solution to the problem is simple: educate, and stop vaping. If you can't list every ingredient in a product, it's almost guaranteed to be harmful to your health. Inhaling chemicals is generally harmful, and can damage your lungs, even leading them to collapse. Follow the CDC's recommendations here:
About the Writer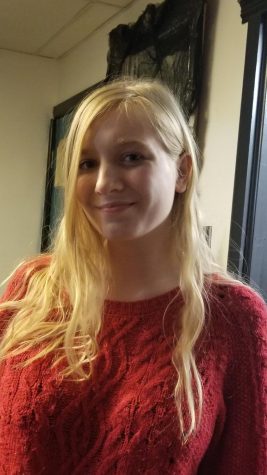 Morgan Burleigh, Student Writer
My name is Morgan Burleigh, and this is my senior year. After I graduate I plan to attend LCC, then I hope to get into West Chester University for Early...