Family-friendly things to do in October
Hang on for a minute...we're trying to find some more stories you might like.
PENNSYLVANIA- With Halloween fast approaching and the spooky season coming to an end, here are some fun, family-friendly things to do before October is over.
October 24th- The Pumpkin House, Creekside Gardens
Dress up and check out the 700+ carved pumpkins on display, then join the I-spy scavenger hunt! Food vendors and food trucks will be available. Enjoy something yummy by the campfire.
Creekside Gardens– http://creeksidegardens.com/events/
October 25th- Harvest Festival at Roba Farms, Trick or Treat Main Street in Pittston, Boo!burg at the Bloomsburg Children's museum, Horror Hall in Luzerne County,  and Haunted Halloween Lantern Tours at Eckley Miner's Village
From tricks and treats to a ghostly lantern tour, October 25th is full of exciting and spooky activities perfect for people of all ages.
Harvest Festival–  https://www.robafamilyfarms.com/fall-season?fbclid=IwAR3x96aDEOvksOOV27h7bt4fcmIuTkdetHKV6WpO8mjB6fF4wR5KZxp1DP4
Trick or Treat Main Street–  http://www.pittstoncity.org/event/trick-or-treat-main-street-2/
Boo!burg–   http://Childrens Museum Website
Horror Hall– https://horrorhall.ticketleap.com/horror-hall-2019/
Lantern Tours– http://eckleyminersvillage.com/2017-events/
October 26th- Ghouls-boro fright station in Scranton, October Spooktacular Cruise and Trunk or Treat in Wilkes-Barre, Wright Township Halloween Parade
Take a ride on the spooky ghouls-boror train, visit the Wright Township Parade, or Trunk or Treat in Public Square, Wilkes-Barre
Ghouls-boro fright station– https://www.nps.gov/stea/planyourvisit/2019-steamtown-excursions.htm
Trunk or Treat– Wilkes-Barre, Public Square
Wright Township Halloween parade– 321 South Mountain Blvd
Mountain Top, PA 18707
About the Writer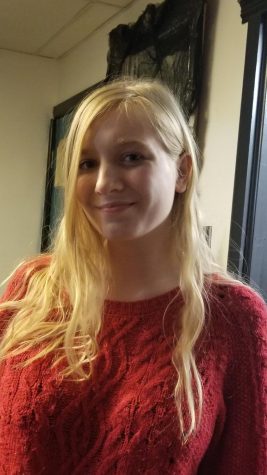 Morgan Burleigh, Student Writer
My name is Morgan Burleigh, and this is my senior year. After I graduate I plan to attend LCC, then I hope to get into West Chester University for Early...