"Rocketman" review
**Warning: Mild spoilers, read ahead at your own risk.**
As biopics regarding musicians become more popular in the film industry–having Bohemian Rhapsody released this past November–the release of the movie detailing the life of the legendary pop and rock artist, Elton John, took fans and music enthusiasts by storm. Elton John has been known for his flamboyant presence on stage throughout multiple eras of music transformation. The talented pianist, composer, and performer has produced more than 30 albums and 300 million records alongside lyricist Bernie Taupin, stealing the hearts of millions with hits such as "Candle in the Wind," "I'm Still Standing," and "Tiny Dancer."
Rocketman takes a dive straight into the hardships and struggles that had encased the artist for the majority of his life, beginning with the young artist bursting into a group therapy session wearing typical performance drag. Elton John proceeds to introduce himself and the problems that have been troubling him as of recent, kickstarting the movie into a multitude of life stages, the first being his early childhood. The biographical film is unlike any other, however, as the story is told in quite the Broadway-musical-fashion. Utilizing Elton John's popular hits, the film adds periods of sporadic dance numbers in order to signify an important event in John's life or a transition between the stages of personal growth. Throughout the picture, the audience revisits Elton John in the group therapy session, as the film primarily uses these scenes as a way to personalize the story to the artist rather than just using a straightforward recollection of significant portions of his career and personal affairs.
Personally, Rocketman's point-of-view came as a genuine surprise upon viewing the first twenty-minutes of the plot. The musical incorporations were expected, but not in the manner they were presented. The Broadway-esque transitions between life periods made the movie more unpredictable, adding an element of astonishment among even the most avid Elton John fans. However, one portion that I considered to be less than satisfactory was the fact that it wasn't always the multiple versions of John's character–child, teenager, and young adult–singing his classic hits. Characters such as his mother, father, and Bernie were given musical portions to perform in varying parts of the movie. In my opinion, this took some of the spotlight away from Elton, even though these were all extremely impacting individuals in his life, the movie was primarily focused around his relationship with music and the pathbreaking career he developed over time. Having secondary characters perform pieces of his most famous songs overall decreased the value of the presentation.
Ultimately, this biopic was completely worth the $9 ticket at the theater. Even if you aren't the most committed Elton John fan, these classic pieces will be enough to get you singing and dancing the entire car ride home. The production was fantastic and the unique twist in plot development really tied together the entirety of the film.
Overall Score: 8/10
About the Contributor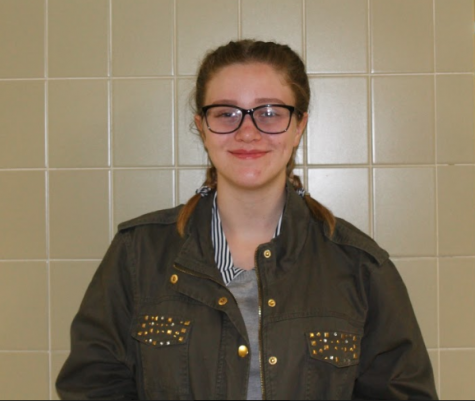 Kaleigh Hamm, Student Writer
My name is Kaleigh Hamm, and I am a junior at Greater Nanticoke Area High School. I am in my second year of the GNA marching band as the current color...