Cooking up a storm
Hang on for a minute...we're trying to find some more stories you might like.
Culinary arts is the prepping, cooking, and presentation of food. The word "culinary" means related to cooking. People who work in this field are usually referred to as "chefs" or "cooks." Other names for them include "culinary artist" or "culinarian." These people usually work is a restaurant setting or in bigger institutions, like hotels or hospitals. To be an expert chef you have to have knowledge of food science, nutrition, and diet, and be able to present a dish that looks appealing.
It is important to study culinary arts because, according to bhms.edu, "the food service industry is growing rapidly, and culinary professionals are in great demand." When you study culinary arts, you have opportunities such as trying new flavors, traveling the world, learning new languages and cultures, and you can even be an entrepreneur.
For people who would like to pursue a culinary career after high school, you must be at least 17 years old and provide proof that you graduated high school with a high school diploma, GED, or official high school transcript. Another requirement includes being proficient in the English language by scoring a 500 on the test.
The GNA Insider sat down with a junior at GNA, Brittney Guyer. Brittney is a current student at the Wilkes-Barre Area Career and Tech Center and is studying culinary arts. When Guyer was in Elementary, she thought about the idea of cooking but didn't dwell on it. Then, when she went on a field trip to the vo-tech center, she realized that she wanted to cook. She decided on doing culinary arts because she is passionate about cooking. Guyer mentioned how the classes are "hands-on" and the teachers work one on one with you. She told us that there are certain skills required to cook and some of them include, "the ability to handle criticism, a passion for culinary arts, attentiveness to detail, creativity, and being a team player." Guyer said "some of the things I like to cook the most would either have to be chicken scampi, mainly because it's simple and tastes great or chicken alfredo because it's so creamy and delicious. It's also so easy to make." Guyer says she would like to continue her culinary career after high school.
About the Writer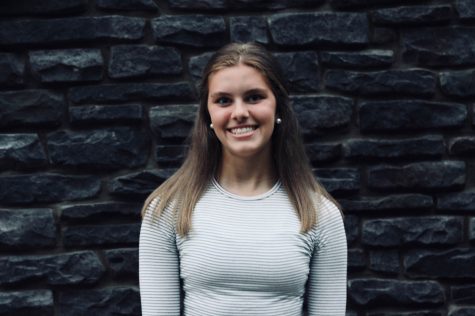 Madison Stashak, Student Writer
My name is Madison Stashak, and I am currently a junior at Greater Nanticoke Area High School. This is my first year writing for The GNA Insider.

I...