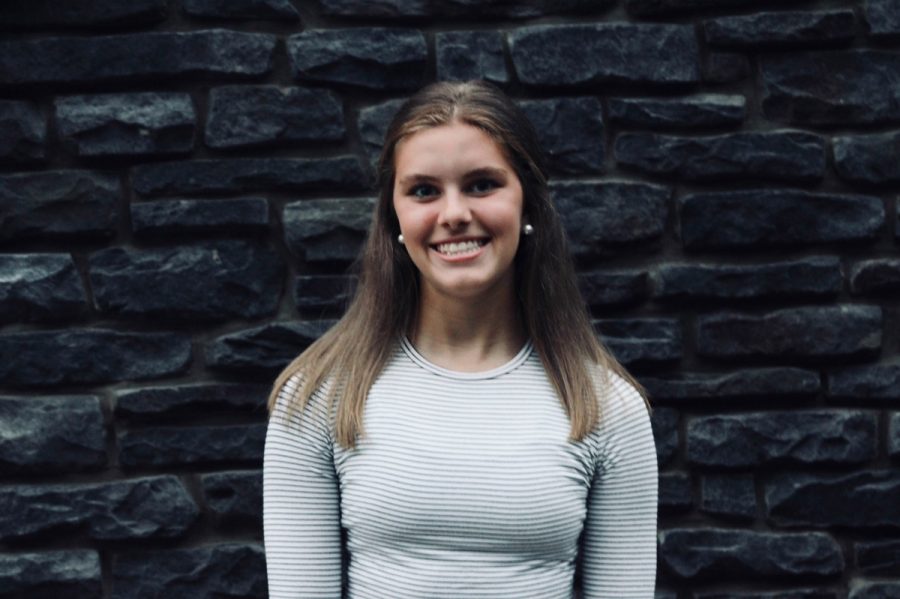 My name is Madison Stashak, and I am currently a junior at Greater Nanticoke Area High School. This is my first year writing for
The GNA Insider.
I am a member of the Spanish Honor Society. I enjoy playing and watching sports, hanging out with friends, and traveling. When I am old enough, I would love to travel the world.
I am a three year member and letter recipient of the field hockey team and a two year member and letter recipient of the softball team. I spend my summers traveling with my travel softball team, going to the beach and taking day trips to places like Penn State University and Hershey Park.
After high school, I want to attend a four year college and major in Physical Therapy.
Madison Stashak, Student Writer
Jun 07, 2019

Cheerleading tryouts

(Story)

May 28, 2019

10 ways you can help save the Earth

(Story)

May 09, 2019

Cooking up a storm

(Story)

May 06, 2019

Mother's Day 2019

(Story)

May 06, 2019

2019 Keystone testing dates

(Story)

Apr 05, 2019

What to do with an active shooter threat

(Story)

Apr 01, 2019

Keystone graduation requirement decision

(Story)

Apr 01, 2019

Dunkin' Donuts' cookie coffee

(Story)

Mar 18, 2019

Children's Produce Market to be held at GNA

(Story)

Mar 05, 2019

How does attendance affect your grades?

(Story)

Feb 28, 2019

10 minutes with a Trojanette: Jordan Spencer

(Story)

Feb 18, 2019

10 minutes with a Trojanette: Jen Kurkoski

(Story)

Jan 23, 2019

The big pizza debate: Gerry's vs Angelo's

(Story)

Dec 21, 2018

10 minutes with a Trojan: Branden Rosario- Clark

(Story)

Dec 19, 2018

GNA field hockey team presents money to teacher with cancer

(Story)

Dec 03, 2018

Top gifts for 2018

(Story)

Dec 02, 2018

10 minutes with a Trojanette: Myla Vnuk

(Story)

Oct 29, 2018

The history of Horror Hall

(Story)

Oct 19, 2018

Getting to know our staff: Mr. Collins

(Story)

Oct 16, 2018

Getting to know our staff: Mr. Mikulski

(Story)

Oct 16, 2018

10 minutes with a Trojanette: Emily Hauer

(Story)

Oct 09, 2018

10 minutes with a Trojan: Joe Day

(Story)

Jun 07, 2018

Coach Stetz and the Trojanettes continue their run

(Story)

Nov 01, 2017