The benefits of being bilingual
Hang on for a minute...we're trying to find some more stories you might like.

As students enter both middle and high school, they will most likely be presented with the opportunity to experience a new language. Whether these new studies enable you to better communicate with others, make friends, increase marketability to employers, or gain knowledge and appreciation for another culture, learning an additional language can enhance varying aspects of your life.
Being bilingual is similar to that of possessing a powerful tool. Not only can it boost your chances of scoring most jobs, and open new career paths, but it should impress that employer, and enable you to practice your new skill. Attaining a new language can further allow you to receive that desperately wanted raise, or permit you to start a new job with a higher wage than others.
Aside from money and jobs, being bilingual helps make you a more rounded person. More social and cultural opportunities may come your way, and this practice may give you a new perspective on viewing the world/life.
Bilingualism is a healthy dose of work for the brain. It has been proven from numerous studies that bilingualism has the possible effect of improving both your performance in mental tasks and your ability to focus.
If you are ever given the chance to learn an additional language, it is an offer that should not be instantly turned down. Once turned down, the chances of grasping another language later in life lessons only more. Instead, the offer should be accepted and pursued, since if the endeavor is not enjoyed, then it may be quit after a year or two with just the basics mastered. Nonetheless, learning a language is simply fun for most, and has the ability to maximize full life satisfaction and possibly improve mental capabilities at an older age.
About the Writer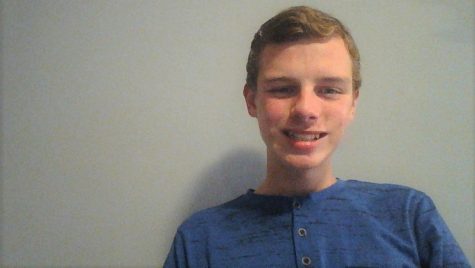 Cameron Valaitis, Student Writer
My name is Cameron Valaitis. I was born on March 15, 2002 and am currently a junior at Greater Nanticoke Area. I have two brothers, along with three cats...