Scholastic Superstar Class of 2019
Hang on for a minute...we're trying to find some more stories you might like.
Two GNA students were nominated to be a part of The Citizens' Voice's Scholastic Superstar Class of 2019. Seniors Harley LaRue and Trevor Grohowski were invited to attend a ceremony where their accomplishments would be honored.
The ceremony was held on April 16 at 6 p.m. at the Kirby Center in Wilkes-Barre. PPL sponsored the event and talked about opportunities rising for students in the coming years.
The Citizens' Voice's Scholastic Superstar is an award ceremony for honor students. School districts within the area were asked by The Citizens' Voice to nominate up to three students who they felt exuded academic excellence and other personal qualities (such as kindness and resilience). Quotes submitted regarding the students were read as each student was presented with a medal. Students were able to bring one staff member who they felt helped them develop throughout their high school careers. As students approached the stage, they were asked one question regarding their college choice, their passions, or their future aspirations. Other questions, which they were asked in a private interview, have been published and will continue to be published throughout the month of May.
Nanticoke is incredibly proud of Harley and Trevor and their achievements. The GNA Insider was able to interview the outstanding students and ask them a few questions regarding their experiences with being named Scholastic Superstars.
How does it feel to be named The Citizens' Voice's Scholastic Superstar Class of 2019?
Trevor replied, "It feels fantastic to be a part of The Citizens' Voice's Scholastic Superstar Class of 2019. It is great to have my achievements recognized.
Harley replied, "It is a great honor! It's truly amazing to see the talent at GNA highlighted in such a positive away. I'm proud of each student who was selected, including Trevor. I was so surprised to hear I had been selected."
How and when were you told that you were Scholastic Superstar?
Harley said, "In the beginning of April. When Mrs. Scibeck called me down and told me, I felt incredibly honored."
Trevor said, "I was told personally by my principal, who presented me a letter from The Citizens' Voice."
Click the link below to read the article from the Citizens' Voice:
https://www.citizensvoice.com/news/scholastic-superstars
About the Contributors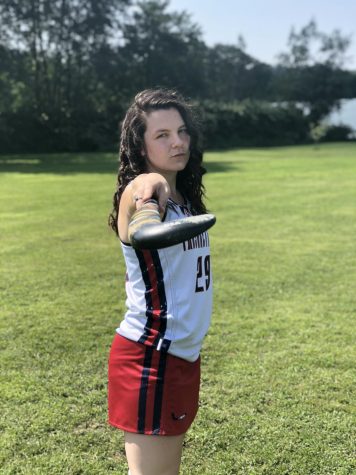 Emily Conrad, Student Writer
My name is Emily Conrad, and I am a senior at Greater Nanticoke Area High school. I am a writer for The GNA Insider. I am a part of the field hockey team,...