2019 skin care routine & products
Everybody has their own skin care routine they do daily. Some people just use some soap and water while others use multiple products. I'm here to point you in the right direction on what products to use from experience and from reviews. I will also cover the correct order of how to do it.
---
STEP 1: Cleanser
Now I've tried multiple face washes to get the right one… Some were too greasy, some were too thick, but throughout my life, I finally found the nicest one. It's a foaming face wash that is very nice on the skin and gets rid of blemishes and facial redness.
price: $13.81 could be found at Rite Aid, Walmart, Amazon, & CVS
---
STEP 2: Toner
I just figured this out recently… I actually found it at a Cracker Barrel's gift shop and just wanted to try it. It turned out being a really good product. It shrinks your pores, which is good, so that dirt doesn't get in your skin, and that reduces blemishes. This sets your face for the day.
price: $10.99 could be found at Walmart and Amazon
---
STEP 3: Antioxidant Serum
This product sounds so much fancier then it is. Now you don't really need to do this step, but this is just a serum/oil that soaks vitamins into your skin.
price: $19.99 could be found at Ulta Beauty and Amazon
---
STEP 4: Moisturizer 
Out of all the products, I think this one is the most useful and important. This makes sure your skin is always moisturized, not dry, and fresh.
price: $13.99 could be found at Rite Aid, CVS, Walmart, and Amazon
About the Contributor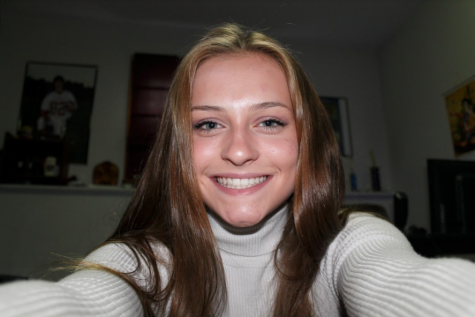 Jasmyne Morgans, Student Writer
My name is Jasmyne Morgans, and I am a currently a junior. I moved to Nanticoke from Wilkes-Barre and I've been apart of GNA for eight years now.

This...