10 minutes with a Trojanette: Jordan Spencer
Name: Jordan Spencer.
Grade: 11th.
What activities, clubs, or sports are you involved in at GNA?
I play soccer.
Do you plan on attending college? If so, what is your dream college?
Yes, I want to attend East Stroudsburg.
What is your dream job?
Teaching.
What is an accomplishment that you are proud of?
Getting good grades.
What do you like to do in your free time?
Hang[ing] [out] with friends.
Do you have a job? If so, where do you work?
Yes, I work at Gerrity's.
If you could travel anywhere in the world, where would you go?
I want to go to the Bahamas.
Where is the most interesting place you have ever traveled to?
I liked it when I went to New York.
If you could have dinner with any famous person, who would it be and why?
Zac Efron.
What is your favorite restaurant? What is your favorite thing to order there?
I like Olive Garden and I always get chicken alfredo.
What is a class or activity you wish they offered at GNA?
Lacrosse.
If you could have one superpower what would it be and why?
Reading minds so I can see if people are talking about me or telling lies.
How would you spend your ideal weekend?
Hanging [out] with friends.
What are your biggest pet peeves?
People who are ignorant and nails on a chalkboard.
What song do you currently have on repeat? 
Ariana Grande's new album, "Thank You, Next."
About the Writer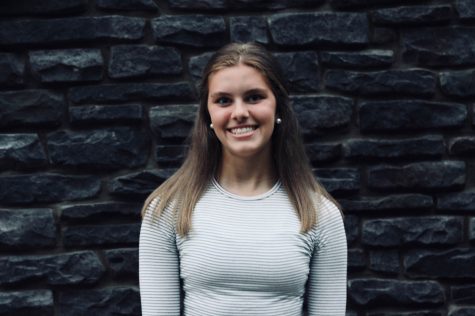 Madison Stashak, Student Writer
My name is Madison Stashak, and I am currently a junior at Greater Nanticoke Area High School. This is my first year writing for The GNA Insider.

I...