The predicted fashion trends of 2019
Hang on for a minute...we're trying to find some more stories you might like.

As the years pass by, fashion and style continue to evolve into new trends that the majority of interested individuals—mostly teenagers and young adults—finds stylish enough to follow. However, fashion-forward companies believe that new styles will involve several old trends which cycled through the stores decades ago. According to Times Leader stylist, Elizabeth Jones, there is bound to be a surge of once-popular designs rebuilding their paths to the spotlight in the coming months.
In the 2000s, everyone wanted to achieve the grungy, chic style that most celebrities were sporting. Attire such as low-cut jeans, hoop earrings, trucker hats, and shutter shades was worn by many individuals in the early and mid-2000s. As the decade moved forward, animal print, denim miniskirts, and cropped jackets were the new "in" items. This year, popular trends from last decade include snakeskin print and various neutrals.
The '90s are often associated with the rise of millennial culture and still are often reflected upon by fashionistas. This year, the era in its entirety will make a comeback, it appears: biker shorts, fanny packs, slip dresses, plaids, plastic chokers, and more will be all the rage after a twenty-year hiatus from popularity.
The '80s' flamboyant and outrageous styles will, of course, not be left out, as more and more individuals strive to openly express their personalities in a manner not unlike that of thirty years ago. Statement sleeves, feathers, and neon clothing will sweep the market, allowing all to show off their inner Madonnas with unique (if somewhat odd-looking) styles.
And, finally, the vintage looks of the '70s hipster will also be making a return, as tie-dye, patchwork, and crochet patterns steadily incorporate themselves into the new fashion scene with the progression of the year.
About the Writer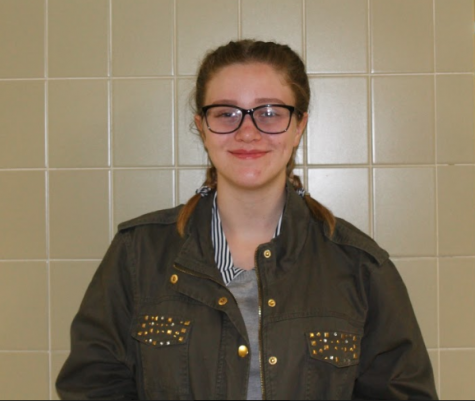 Kaleigh Hamm, Student Writer
My name is Kaleigh Hamm, and I am a junior at Greater Nanticoke Area High School. I am in my second year of the GNA marching band as the current color...