10 minutes with a Trojan: Branden Rosario- Clark
Name: Branden Rosario- Clark
Grade: 10th
What activities, clubs, or sports are you involved in at GNA?
Football/ track. 
Do you plan on attending college? If so, what is your dream college?
Yes, Oregon University.

What is your dream job?
NFL.
What is an accomplishment that you are proud of?
Getting the best attendance award.
What do you like to do in your free time?
Play Fortnite.

Do you have a job? If so, where do you work?
No.
If you could travel anywhere in the world, where would you go?
NYC, I have family there and I love it there. It's amazing.
Where is the most interesting place you have ever traveled to?
NYC.
If you could have dinner with any famous person, who would it be and why?
Sabrina Carpenter because she's hot, funny, and inspirational to girls everywhere.
What is your favorite restaurant? What is your favorite thing to order there?
Moe's – Homewrecker.
What is a class or activity you wish they offered at GNA?
Nap class.
If you could have one superpower, what would it be and why?
Super speed, get places faster, and for sports.
How would you spend your ideal weekend?
Sleepover with friends.
Do you put the cereal or the milk in the bowl first?
Cereal, duh.
What are your biggest pet peeves?
People being loud in class for no reason.
What song do you currently have on repeat?
Kamikazi by Lil Mosey.
If you had to eat the same food everyday, what would it be?
Probably a steak Queserido from Taco Bell.
Where is your favorite place to be on the GNA campus?
Mrs. Beggs fitness room. She is a wonderful person and it's chill and relaxing in there.
Who/what inspires you? How or why?
My dad inspires me, he gets up everyday, works hard, provides food for us, and things we may need. He really tries hard. I appreciate that. He also keeps a roof over our heads.
If you could have any animal in the world as a pet, what would it be?
I would have a baby Bengal tiger (white tiger) because, they are are really cute, playful, and loyal.
About the Writer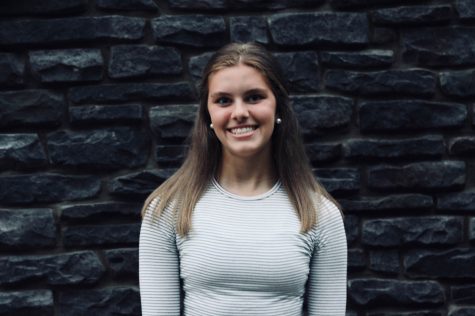 Madison Stashak, Student Writer
My name is Madison Stashak, and I am currently a junior at Greater Nanticoke Area High School. This is my first year writing for The GNA Insider.

I...