Remembering 41's legacy
Hang on for a minute...we're trying to find some more stories you might like.

George H.W. Bush, a World War II hero and former U.S. president, passed away late last Friday in his Houston, Texas home at the age of 94. As the nation mourns the death of its beloved 41st president, The GNA Insider reflects on his long-lasting legacy he carved into the nation's history.
Born on June 12th, 1924, in Milton, Massachusetts, George Herbert Walker Bush was part of a very wealthy and politically active family. His father, Prescott Bush, was a U.S. Senator—a position which inspired George to pursue a career in politics. As an adolescent, he attended a prestigious boarding school in Andover, Massachusetts. He then met his future wife, Barbara, at the mere age of 17, marrying her only four years later. Following this, he enlisted for the military a day after his 18th birthday to become (a year later) the became the youngest pilot in the U.S. Navy in World War II. As a combat pilot, his plane was hit on a bombing run in the Pacific. He escaped the burning aircraft and was rescued by a U.S. Naval submarine. After he completed his service, he was awarded the Distinguished Flying Cross for his extraordinary achievement while in aerial flight.
He served his country with honor and distinction with numerous positions, which included those of Congressman, U.S. Ambassador, Director of the C.I.A, vice president to Ronald Reagan, and eventually the 41st President of the United States. During his presidency, he seized Iraqi President Saddam Hussein's invasion of Kuwait with Operation Desert Storm. His success in driving Hussein out of the oil-rich country is regarded as his greatest presidential success. In the midst of his first election, he stated during a debate, "Read my lips, no new taxes"—a promise which ultimately led to his victory over Bill Clinton in the 1988 election. His son, George W. Bush, succeeded Bill Clinton over a decade later, making the two Bushes the second father-son duo to be a part of American presidential history.
President Bush is preceded in death by his loving wife of 73 years, the late first lady Barbara Bush, and his daughter Robin, who died of leukemia at the age of three. The late president will lie in state at the U.S. Capitol for the public to pay their respects from Monday, December 3rd, through Wednesday, December 5th. Following this, the once-head of America will then laid to rest on Thursday, December 6th, on the grounds of the presidential library at Texas A&M University next to his wife and daughter.
About the Writer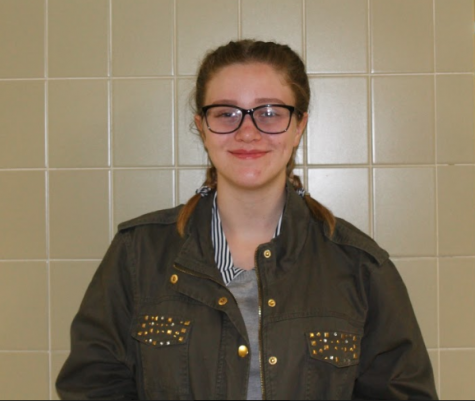 Kaleigh Hamm, Student Writer
My name is Kaleigh Hamm, and I am a junior at Greater Nanticoke Area High School. I am in my second year of the GNA marching band as the current color...