District Chorus
Hang on for a minute...we're trying to find some more stories you might like.
Each year, the Pennsylvania Music Educators Association (PMEA) hosts many festivals like District, Regional, and All-State chorus, band, and orchestra. In order to attend and participate in these the music festivals students must go through a series of auditions. On the District level, only twenty students in each voice part make it to the District festival; then students are given the opportunity to audition again to move on to the next level. On the Regional level, only ten students in each voice part are able to participate in the festival. This process of auditioning continues onto All-States. This year, pre-auditions were held at the Valley View High School on October sixteenth. Pre-auditions determine which students get to go to the District Chorus Festival. During these auditions, students had to sing a section of a previously prepared choral piece in front of a panel of judges. Students are then judged on tone quality, familiarity with the music, note/pitch accuracy, etc.
The District Chorus includes many talented, hand selected individuals. There were one hundred and sixty total participants from thirty four different schools. The ensemble is divided into four sections: the Sopranos, which consists of females and is the highest of all voice types, the Altos, which also consists of females and is the lowest female singing voice, the Tenors, which consists only of males and is the higher male voice type, and the Basses, which is the lowest male voice type. This year, GNA was proud to have seven students make it to District Chorus. They include Madelyn Bugdonovitch and Catherine Morris, Sopranos, Kendal Grimm and Kaylee Simmons, Altos, Cody Baluta and David Mash, Tenors, and Kyle Stratton, Bass. This year, the District Chorus was lead by guest conductor Dr. Rick Hoffenburg and held at Marywood University. It is a three day event filled with , students rehearsed from seven a.m. until eight p.m. In just the small amount of time of three days, the District Chorus prepared nine  difficult and diverse choral pieces that required all of the students involved to use their talent and musical skills to the fullest. During this time, between all of the rehearsal, auditions for Regional Chorus were held. David Mash and Kyle Stratton went on to make it to Regional Chorus, another three day festival, which was held from February twenty second to twenty fifth. Congratulations to these students on their musical achievements.
About the Writer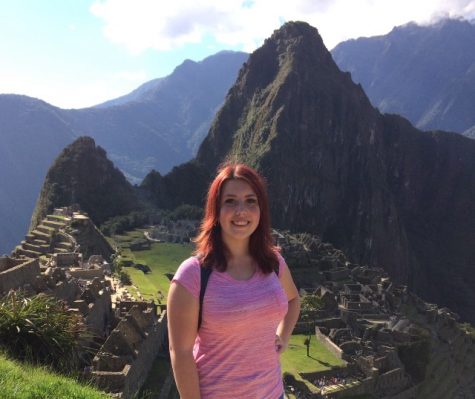 Madelyn Bugdonovitch, Student Writer
My name is Madelyn Rose Bugdonovitch, and I am a senior. I am currently attending college part-time along with high school through our school's Dual Enrollment...