Spanish Honor Society organizes annual Pulsera Project
Hang on for a minute...we're trying to find some more stories you might like.

The Greater Nanticoke Area Spanish Honor Society is holding its second annual Pulsera Project. 
Throughout the sale of these hand-woven bracelets—or, as they are known in Spanish, pulseras—students from over 2,100 schools will be connected to Central American artists. These pulseras do more than simply brighten up hallways – they serve to make the world, as a whole, a more colorful place, while also educating and empowering Central American communities and students participating in the project.
Taking part in the Pulsera Project provides well-paying jobs to nearly 200 artists in Nicaragua and Guatemala. The goal of the project is reduced unemployment in these countries, as well as creating clean and safe working positions for participating artists.
Sales will be held in the high school cafeteria from September 17 to October 1, 2018. The cost for one of these pulseras is $5. Students may also purchase hand-woven bags for $10. With each purchase, students will receive not only a piece of Latin American culture, but also a small tag that gives a picture of a Central American artist, in addition to his or her signature.
All profits raised from pulsera sales will be invested in Central American communities, providing funding for their education systems, housing programs and healthcare. So far, the project has raised over $4,000,000, all of which have gone to improve the lives of people living in Central America.
The Spanish Honor Society encourages students to buy pulseras and/or bags if their opportunities and funds permit it, placing an emphasis on the reasonably low price of the items for the work and time put into making them by hand, and the long-term goals and effects of the project. In the end, the funds gained from the project will be usable for important development projects such as hospital improvement and construction of libraries, providing Central America—a generally underdeveloped area of the globe—with resources to improve many lives and create healthier and more educated societies; it is never too late to make a contribution, no matter how large or small, to this influential cause.
About the Contributor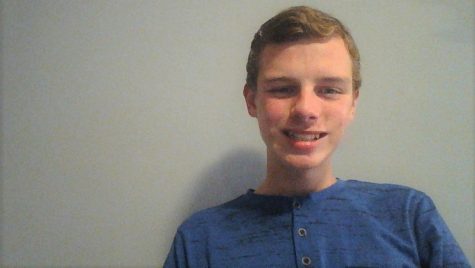 Cameron Valaitis, Student Writer
My name is Cameron Valaitis. I was born on March 15, 2002 and am currently a junior at Greater Nanticoke Area. I have two brothers, along with three cats...