GNA's got talent: Kendal Grimm, David Mash, and Dominic Donelli
Hang on for a minute...we're trying to find some more stories you might like.

The Greater Nanticoke Area High School has always boasted a talented and gifted student body. Here at GNA, we have seen many of those talents first hand. From riveting performances at school plays to intriguing artwork adorning the school halls, the talent at GNA is second to none. At the Greater Nanticoke Area High School, we feel it is important to get involved in music and the arts for many reasons. Although involvement in these activities may be an enjoyable experience, this knowledge can help with language development, increased IQ, and higher test scores. Every month, The GNA Insider will recognize the skills and talent that can be found in our school.
How does it feel to be chosen for GNA's Got Talent?
I feel honored to be included! GNA's Got Talent is a nice way to showcase students' work and abilities.
What are things that inspire you to do art?
I started becoming inspired early. I began taking art seriously in second grade. That's when my drawings became more than just mindless doodles. Music constantly inspires the emotions that I apply in my art and in all aspects of my life.
Do you have anyone that you consider an artistic mentor?
Yes, my mentor and role model for art would absolutely have to be my sister! She has always given me tips and encouraged me when something didn't quite come out as I imagined.
Why art?
Art is so filled with endless  possibilities there is no end the creativity!
What makes art so enjoyable for you?
The imagination and creation of putting what's in your mind onto paper or canvas makes it enjoyable for me. Art has helped me develop as a person and aid me in thinking outside the lines.
How does it feel to be chosen for GNA's Got Talent?
It is exciting to be chosen! Music is a major hobby of mine and even though I don't dedicate all of my time to it, it is still mice to be appreciated.
How many years have you been involved in music?
I've been playing drums since elementary school, but my family has taught me about music my entire life.
Do you have anyone that you would consider and musical mentor?
I've had several mentors for percussion over the years, but Mr. Bunnel stands out to me because of his ability to make me try new things and not just stay within my comfort zone.
Why music?
Why not?
Have you ever considered pursuing music in college?
Music is a great hobby for me, and I will continue doing it for as long as I can, but I don't see much of a career in it for me. Music can be very expressive which makes it so enjoyable for me, but it is also something that I find just to be really fun!
How does it feel to be chosen for GNA's Got Talent?
It feels great! With all the amazing talent in the woodshop program, it's an honor to be featured.
What are things that inspire your creations?

I like to mostly build furniture. I like to build things that are practical and that I can use.
Why woodshop?
This is my second year in shop, and I have come to find that wood is an amazing thing!  With the right tools and skill you can create anything.
What makes woodshop so enjoyable for you?
Woodshop lets me use the skills I enjoy having. I'm not very good at things on paper, but I can use my skills in shop to get results. The shop is my favorite class! It is also a very important on for our school. With some classes, kids become discouraged. But, with shop, there is so much support from everyone. You feel like you can do anything!
About the Writer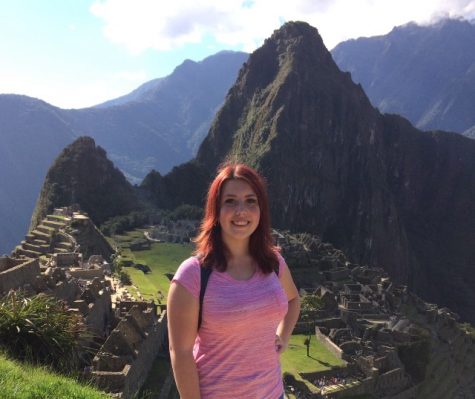 Madelyn Bugdonovitch, Student Writer
My name is Madelyn Rose Bugdonovitch, and I am a senior. I am currently attending college part-time along with high school through our school's Dual Enrollment...