Who was K.M. Smith?
"Newport Township's school building in the Alden section was dedicated as K.M. Smith school in honor of the civic mindedness of the township's outstanding citizen" - K.M. Smith's Obituary.
Hang on for a minute...we're trying to find some more stories you might like.
The K.M. Smith building is in its final days, but as we enter that final phase The GNA Insider reflects on the person whose name has been attributed to school since its foundation.
Who was K.M. Smith?
Mr. Smith was born at Stockton, New York, April 7, 1849. He completed his education at Worchester Polytechnic Institute where he received a degree in civil engineering in 1872 being a member of the second class to graduate from that institution. Following his graduation, Mr. Smith was employed by the Lehigh Coal and Navigation Company in the engineering department at the company's Mauch Chuck offices. 
On July 26, 1881 he settled in Alden at which time that section was all farm land. He drove the first stakes and surveyed the present property of the Alden Coal Company and was instrumental in developing that section of Newport Township. With the beginning of operations at the company the same year Mr. Smith became superintendent and acted in this capacity until 1925, which office he held until his death. 
In 1895,  Mr. Smith together with George T. Morgan, and R. H. Connover organized the People's street Railway Company providing transportation service between Nanticoke, Hanover, Wanamie, and Glen Lyon. He became president of the company immediately upon organization and retained this office until his death. He was one of the founders of St. Andrew's Episcopal Church at Alden and was senior warden of the church.
In his youth he served as auditor of Newport Township, the only instance when he held public office. Preferring to devote his time and energies to his business enterprises he declined to seek public office upon the expiration of his term as auditor. He was a director of the Alden Coal Company, the Whitehal, Smith Manufacturing Company of Philadelphia. He was a member of the Westmoreland Club. 
He was looked upon by Newport Township residents as their leading citizen and was known for his generosity and kindly consideration for his employees together with his willingness to assist his neighbors and encourage his fellow townspeople all of which won him the whole-hearted respect of those who came in contact with him. He possessed a keen interest in civic matters and was chiefly responsible for the many developments in Newport Township being instrumental in providing playgrounds and  other facilities in the community. Newport Township dedicated its newest school building to him naming it the K. M. Smith School at Alden. 
Information received from K. M. Smith's obituary provided by The Nanticoke Historical Society.
About the Writer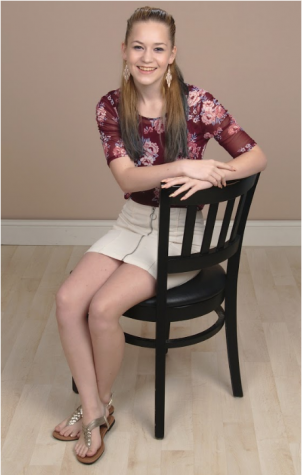 Brianna Stritzinger, Student Writer
My name is Brianna Stritzinger, and I'm a senior at Greater Nanticoke Area High School. This is my second year working on The GNA Insider.

I enjoy...