Getting to know our staff: Mrs. Hockenbury
Hang on for a minute...we're trying to find some more stories you might like.
What are your hobbies outside of school?
Golfing, reading, cooking, gardening
What is something most people don't know about you?
I did my student teaching in Liverpool, England.
If you could meet one person, living or dead, who would it be? Why?
Anne Sullivan (teacher to Helen Keller). Why? Because Anne Sullivan 'unlocked' the mystery of teaching to a blind, deaf, and mute student.
What is your favorite band – or – who is your favorite singer?
I love Earth, Wind, and Fire
What is your favorite song of all time?
Forever Young by Rod Stewart
Where is your favorite place to eat? 
Anywhere that is serving seafood!
What is the most unique place you've ever visited? Why? 
Barbados- It was absolutely lovely with all of the tropical flowers and stunning scenery.
Do you have any pets? If so, what are they?
I have a Greyhound named Jet Li.
What is your biggest pet peeve? 
I hate when people won't even try to do something.
What inspired you to become a teacher? 
I was inspired to become a teacher when a young physically/mentally handicapped girl moved into my neighborhood.
What do you like most about teaching?
I love seeing students' reactions when we are reading our classroom novels.
What is your biggest piece of advice for students?
Read, read, and read some more!!
About the Writer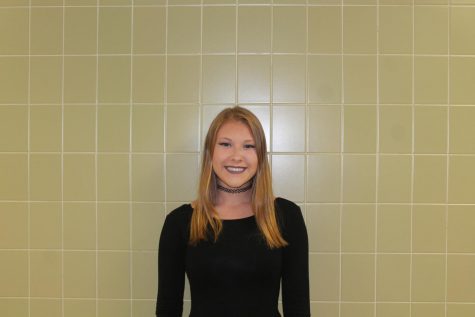 Taylor Zabrenski, Student Writer
My name is Taylor Zabrenski and I am a senior. I enjoy playing soccer, throwing javelin for the track and field team, fishing, taking pictures, doing makeup,...