Breaking the silence
A young girl's story of worldwide inspiration and change
Hang on for a minute...we're trying to find some more stories you might like.

"When the whole world is silent, even one voice becomes powerful." Such a stark voice was able to be heard on October 9, 2012, when a masked gunman entered a filled school bus. When the enraged man asked for a specific student on the bus, without hesitation, one voice surpassed the rest, shouting, "I am Malala."
Malala Yousafzai spent her childhood in Swat Valley, Pakistan which soon became occupied by the Taliban. Their tyrannical rule over her home presented her community with many strange prohibitions such as the banning of televisions and the playing of music. This oppression increased in 2008 when the Taliban issued an absolute ban on the education of girls. In order to provide insight and educate the world about life under total Taliban control, Malala began blogging for the British Broadcasting Company under the alias, "Gul Makai." There, she told of the daily horrors that a despotic authority brings and about the neglect of women's rights in her country. Although supplying widespread awareness, Malala's blogs had placed a target on her life.  
On that fateful day in 2012, once identified, the blossoming activist was shot in the head, neck, and shoulder. After her remarkable recovery, Malala did not step down, but intensified her voice and fight for women's rights and education worldwide. On her sixteenth birthday, she delivered a speech at the United Nations that called for an end to illiteracy, poverty, and terrorism through access to education. There, she stated that books and pens are our most powerful weapons and that education is our solution. July 12 was officially named "Malala Day" in honor of her formidable activist work. After her speech at the UN, Malala traveled to many low income and suffering nations to speak with women about their experiences and help them campaign for change. She continued her work by meeting with many world powers, including the president of the United States, to even further her view of education and equality. She continued her pioneering work in Syria, where, on her eighteenth birthday, she assisted in opening the "Malala Yousafzai All-Girls School," which provides substantial education to over 200 Syrian refugees. Shortly after this groundbreaking accomplishment, Malala Yousafzai became the youngest person ever to win a Nobel Peace Prize.
Malala Yousafzai, at the young age of twenty, has become the face of a progressive, worldwide memorandum. Her indestructible courage continues to set a concrete example for people internationally, regardless of age or background, to break their silence and use their individual, compelling voices to make significant change, giving them the valor to stand up for what they believe in. Malala said it best when declaring that even one small voice can shatter the silence of our taciturn world. 
You can donate to the Malala Fund to help provide education for girls in developing countries here. For more information on the Malala Fund, click here.
About the Writer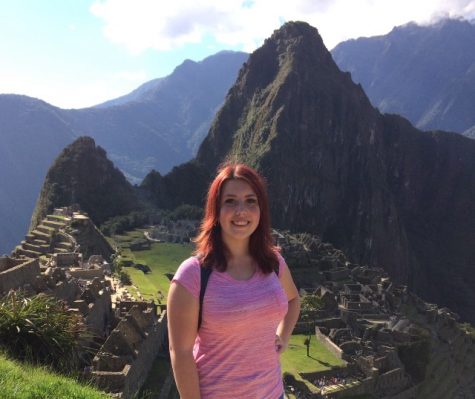 Madelyn Bugdonovitch, Student Writer
My name is Madelyn Rose Bugdonovitch and I am a junior. I am currently attending college part time along with high school, through our school's Dual Enrollment program. I am a member of the National Honor Society and the Spanish Honor Society. I have been involved in Chorus for the past 7 years, as well...