Game Reviews: Fortnite Battle Royale
Hang on for a minute...we're trying to find some more stories you might like.
Social media has been buzzing over this one simple game.
Not only is it repeatedly played by a large majority of the world, it is also free to play by anyone who has internet access. Games are not made cheap, so for developers to come out with a game that is accessible by the whole world on most gaming platforms, well, it is bound to be a big hit for video game players alike.
Battle royale games are beginning to take the gaming community by storm (no pun intended). For those that do not know the basics of this type of game, battle royales are when you play in a single game filled with 100 players on one map all with the same one goal, to survive and be the last one standing; this is much similar to the well known movie, The Hunger Games. There is also a big circle that surrounds the play area that shrinks throughout the entire duration of the game, this is called the storm (refer back to joke). To eliminate other players yourself, there are hidden chests that hold useful items and weapons and resources are dropped around the map that can be obtained by just picking them up.
The game itself looks very cartoon-like, but it still has very good gaming mechanics which is why it's so appealing to all age groups, young and old. The game has an implemented building system that allows the players to build almost anything they could put their mind to with resources like wood, brick, and metal. This comes in handy when you need to win a fight against another player or get somewhere easier.
There is also a unique player customization where you can unlock cosmetic items through a leveling system or by buying them; while they do not affect anything in the game, they do make you look cool!
The developers of this game have not shown any signs of giving up as they update it every week with brand new item drops, map additions, and much more.
If you haven't already, the game is free to download on Xbox One, Playstation 4, PC, and the newer IOS devices from the 7 up.
Have fun!
About the Writer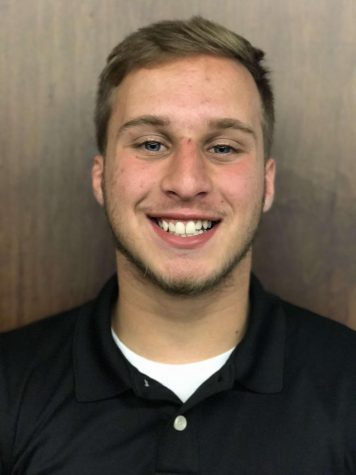 Dawson Hughes, Student Writer
My name is Dawson Hughes and I am a senior at Nanticoke Area High School. My favorite things to do in my spare time involve being active, eating good food,...