Getting to know our staff: Ms. Jarman
Hang on for a minute...we're trying to find some more stories you might like.
What are your hobbies outside of school?
I am a huge book nerd. Most weekends and days off, you can find me at Barnes & Noble or a coffee shop with a cup of coffee and my book of the week.
What is something most people don't know about you?
I danced for fifteen years. I did a little bit of everything– tap, jazz, ballet– the works. I still take tap classes whenever I have a chance.
If you could meet one person, living or dead, who would it be? Why?
Virginia Woolf. I wrote my undergraduate thesis about one of her essays. Reading "Mrs. Dalloway" in my sophomore year of high school first got me thinking about being an English major. She's a beautiful writer and a fascinating person.
What is your favorite band – or – who is your favorite singer?
Ugh , this is always such a hard question. My taste in music is pretty eclectic and definitely changes with my mood. I've been really into Lorde's latest album recently.
What is your favorite song of all time?
Also a toughy, also subject to change based on mood. I'll go with "Landslide" by Fleetwood Mac. We used to listen to Fleetwood Mac albums on family road trips.
What is your favorite place to eat?
My mom's house. Cheesy, but true. She's the best chef I know.
What is the most unique place you've ever visited? Why?
I studied abroad in South Africa in college. It was quite honestly one of the most transformative experiences I've had to date. I lived with a host family and had two host sisters who were around my age. I learned so much about the culture just chatting with them and watching their favorite TV shows every night. We still talk regularly. My host mom was a teacher and my host dad was a former principal. It was fascinating to learn about their education system and how things have changed since the end of Apartheid. South Africa is gorgeous and the people are so warm and welcoming. I hope to go back one day.
Do you have any pets? If so, what are they?
No 🙁 I desperately want a dog. Currently, I live vicariously through Ms. Iacovazzi and pictures of her adorable pups.
What is the most outrageous thing that has happened to you while working at GNA?
I'm going to plead the 5th on this one. I will simply say, I'm never bored.
What is your biggest pet peeve?
All of the seniors should know this one: when students don't write down their usernames and passwords!! Also, when people look at their phones when they're talking to you.
What inspired you to work in education?
I have a younger brother who is on the autism spectrum. Growing up, I saw what a huge impact all of his teachers and therapists had on him. I truly believe education changes lives. That's why I do what I do.
What do you like most about working for the GNA school district?
The students and community. As a NEPA newbie, I felt welcomed immediately when I walked through the doors on my first day. I love my job because I get to work with students one-on-one and help them plan their next steps. Graduation is simultaneously the happiest day of my job, and the hardest. I love watching out students head off to bright futures, but I hate having to say goodbye.
What is your biggest piece of advice for students?
Fill your life–and the world–with love. Wherever you go, whatever you do, be kind, be empathetic, be caring. Be the best

you

can be.
About the Writer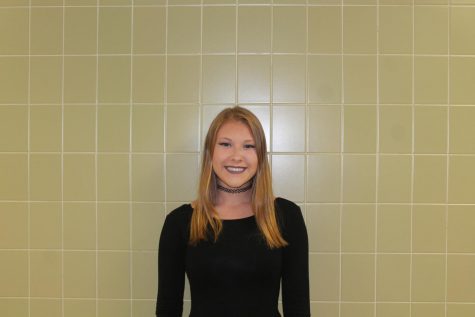 Taylor Zabrenski, Student Writer
My name is Taylor Zabrenski and I am a senior. I enjoy playing soccer, throwing javelin for the track and field team, fishing, taking pictures, doing makeup,...