Ms. Hyder brings Our Town to life
Hang on for a minute...we're trying to find some more stories you might like.

Our Town is a 1938 metatheatrical three-act play by American playwright Thornton Wilder. It tells the story of the fictional American small town of Grover's Corners between 1901 and 1913 through the everyday lives of its citizens. One of the major themes in the play is to appreciate the people and things that we have in life. Ms. Hyder, an English teacher at GNA, wanted to focus this theme of the play by having her students write a letter of appreciation to any faculty member in the school district.
What is the title of your project?
It wasn't actually a project! We were reading the play "Our Town" and one of the major themes is to appreciate the things and people in your life. So I asked my students to write a letter of appreciation to any adult in the school district- teachers, janitors, cafeteria staff, Ms. Linda, office staff- literally any adult who they wanted to thank.
Explain the overall assignment and its purpose.
I asked the students to be very specific about what the adult did/ does that made them want to thank the person, because I feel that's more genuine than a simple, generic, "you're awesome!" I also asked them to include specific memories or conversations, even inside jokes.
What was the inspiration for the project?
In the play, Doc Gibbs sets his son, George, down to point out that he's taking advantage of and not appreciating his mother and all she does for him. So I wanted my juniors to think about a person who has done something kind for them, within their entire time at GNA and thank them.
What do you hope to achieve as a result from the assignment?
I hope the students realize that anything done for them, no matter how small, is actually something to be thankful for and that all people in their lives are important. I also wanted the school staff to feel appreciated, because I know we often don't!
About the Writer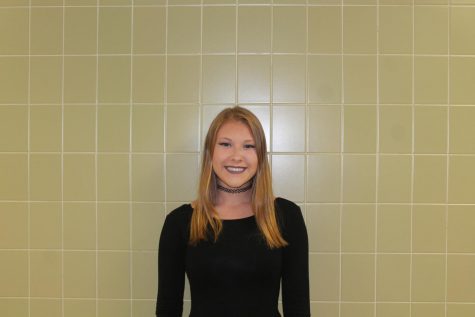 Taylor Zabrenski, Student Writer
My name is Taylor Zabrenski and I am a senior. I enjoy playing soccer, throwing javelin for the track and field team, fishing, taking pictures, doing makeup, and spending time with my family and friends. I am a 4 year member of and letter recipient on the girls varsity soccer team, a 4 year member...