Getting to know our teachers: Mr. Fleury
Hang on for a minute...we're trying to find some more stories you might like.
Getting to know our Teachers
What are your hobbies outside of school?
I like to travel. I've been to 47 states. Disney is my favorite place. I like working on cars.
What is something most people don't know about you?
I don't really have anything that most people don't know about me.
If you could meet one person, living or dead, who would it be? Why?
Walt Disney. He reminds us that it's okay to be a dreamer and to follow our dreams.
What is your favorite band – or – who is your favorite singer?
What is your favorite song of all time?
"Don't stop believing" by Journey.
Where is your favorite place to eat?
Country Cupboard, Lewisburg, PA
What is the most unique place you've ever visited? Why?
Utah Salt Flats. It's like another planet!
Do you have any pets? If so, what are they?
What is the most outrageous thing that has happened to you while teaching?
Someone released a squirrel in my classroom.
What is your biggest pet peeve?
What inspired you to become a teacher?
Great teachers that I had in school.
What do you like most about teaching?
When students get excited about what they learned.
What is your biggest piece of advice for students?
Never stop being curious!
If you're interested in learning about Mr. Fleury more in depth, go checkout this article that was published about him here: https://www.thedailyreview.com/arts_and_living/to-infinity-and-beyond/article_83f35c5a-158a-5941-977c-306e305a6d90.html
About the Writer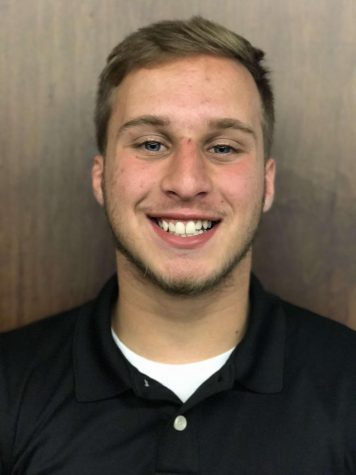 Dawson Hughes, Student Writer
My name is Dawson Hughes and I am a senior at Nanticoke Area High School. My favorite things to do in my spare time involve being active, eating good food,...