AI vs the world
Hang on for a minute...we're trying to find some more stories you might like.

The future is here! Well, it is up and coming at least.
Automation is the newest and most talked about trend that is widely being acknowledged by small businesses and corporations, also by the regular day to day person. It is a scary thought to some yet a valuable idea to others. This is because the automation of certain tasks brings about the predicament of possible job loss. As new software continues to become developed, jobs that have always been completed by humans can now be simply accomplished by a source of AI. No wonder why people are becoming so scared of what is to come.
What is AI?
AI is an acronym for, "Artificial Intelligence," which is intelligence displayed by machines compared to NI, which is, "Natural Intelligence." In the past, it might have been seen as an impossible goal to achieve; however, we are now currently living it. Improvements of computing power have brought about a revolution in AI in the past five years. As a matter of fact, it is everywhere we look. It is in the smartphones we use, the games that we play, and even in the cars that we drive.
How will this affect us?
Due to the new advancements in technology, the threat of job loss is being rumored everywhere. This is because AI programs can learn how to do simple everyday professions when developed correctly, meaning that the work done by a human can be learned artificially by a machine. These are rumors though. There are other arguments to be made to this case. Researchers believe that the advancements made in AI will not only make life easier, it can help the economy financially by creating even more jobs than it will take away. They do believe that simple entry-level jobs have the chance of being taken over, but this opens up opportunity to work in a more skilled entry-level, middle-level, or high-skilled managerial position that can only be done by a person. Therefore, AI can potentially create more skilled professionals in the workforce and help automate the mundane boring jobs that do not require much hard or soft skills.
We are the future
I know it is a crazy idea to wrap your head around, but we are living in the future. More importantly, we are creating it. The days of cartoon shows like the Jetsons are now actually becoming a reality. As long as we do not let technology fully control the way the world is run, the human race should continue to strive and become more progressed as a species. AI will only have enough power to control us if we allow it to; therefore, these advancements are cautiously being researched and implemented into society.
About the Writer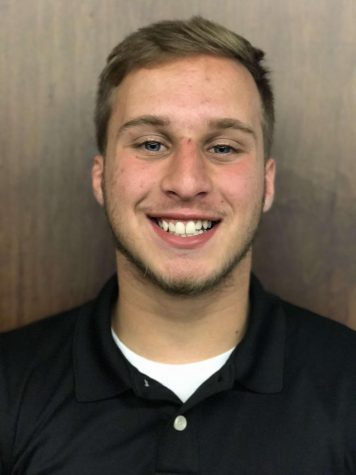 Dawson Hughes, Student Writer
My name is Dawson Hughes and I am a senior at Nanticoke Area High School. My favorite things to do in my spare time involve being active, eating good food, playing video games, listening to music, reading, writing, doing photography, learning new things, and spending time with my family and friends. I have an older...