World news week of 1/22/18
Hang on for a minute...we're trying to find some more stories you might like.

The Trump administration is due to end the provisional residency permits of roughly 200,000 Salvadorans. These permits were issued in 2001 when two large earthquakes rocked the country of El Salvador, causing a humanitarian crisis and many Salvadorans came to the U.S. A large number of these immigrants send money back to their families in El Salvador and these regular injections of money are sometimes all that keeps a family afloat. That input of money also holds sway on the local economy and a combination of 200,000 people returning in a short period and the ending of their regular cash injections make El Salvador's economic future very uncertain. The best outlooks are hoping that 200,000 new bilingual American-educated workers will revitalize their economy. The Salvadoran immigrants have until September 9, 2019 to either return to El Salvador or obtain a green card.
Marshall Country High School in western Kentucky has fallen victim to a mass shooting by a student. Two students were fatally wounded out of sixteen total; three of the injuries were gunshots to the head. A fifteen year old male student was arrested at the scene for the shooting and will be charged as an adult for his crimes. The shooter's name will not be released until he is indicted.
About the Writer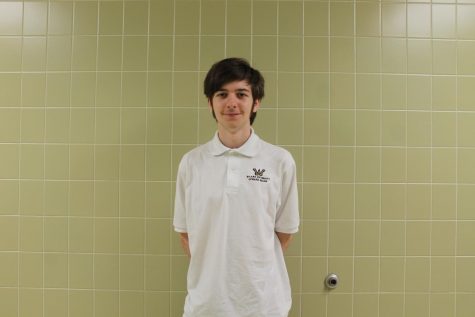 Liam Carcieri, Student Writer
My name is Liam Carcieri. This is my junior year and second year of writing for "The GNA Insider." I am a dual enrollment student and a member of the Upward Bound program. I do fencing, love to study history, and enjoy listening to classical music. I hope that I, and my articles, can live...