The tides are turning…
Hang on for a minute...we're trying to find some more stories you might like.

On December 12, 2017, the people of Alabama made their voice heard as they went to vote in a special Senate election to fill the vacancy of now Attorney General Jeff Sessions.
This Special Election happened in a very sensitive time where in recent months victims of sexual assault began stepping forward and talking about the egregious acts.  In the past year alone multiple politicians and Hollywood stars have been denounced and ruined for their actions.  For Republican Roy Moore, this negatively impacted his campaign when multiple women had the courage to speak up about these disgusting acts of sexual assault.  Many Republican leaders called for him to step down such as House Speaker Paul Ryan, John Kasich, Pat Toomey and Mitt Romney, just to name a few.  However, Tweeter-in-Chief Donald J. Trump, who also has many allegations of sexual assault and misconduct, stood beside Republican Roy Moore even after Republican leaders disowned him.
The demographics of this election are quite interesting and it is quite clear on who the Democratic Party has to thank for the first democratic win since 1992 in the state of Alabama.  Exit polls from the Washington Post show that the support from black voters in the election drove Doug Jones into his victory.  One could also note that younger people with a college degree were more likely to vote Democratic Candidate Doug Jones.  It has also been shown that the people in Alabama are now 6% more likely to identify as liberal then they were in 2016.   The gap between genders is also a clear indicator that men and women process sexual assault differently. In Alabama, more men voted for Moore by 14 points (56 to 42 percent) and more women voting for Jones by 16 points (57 to 41 percent). This election is a sign that the democratic party will do pretty well in the 2018 elections.
Just to clarify: I don't believe that the Democrats are going to have a big revival in the south.  The party is practically dead in the deep south and if the credible allegations of sexual assault were absent, Roy Moore would have won for certain.  However, this election was "a big slap in the face to conservatives," especially Donald Trump who backed him heavily all the way to the end.  This special election win by the Democrats makes a democratic controlled senate much more viable than it did before.  The people of Alabama just dodged electing a man that campaigned on his opposition to LGBT rights and calls Islam a "fake religion." They elected a man who is best known for prosecuting KKK members that killed four African American children in a church bombing.
As the kids would say, "America took the W in this election."
About the Writer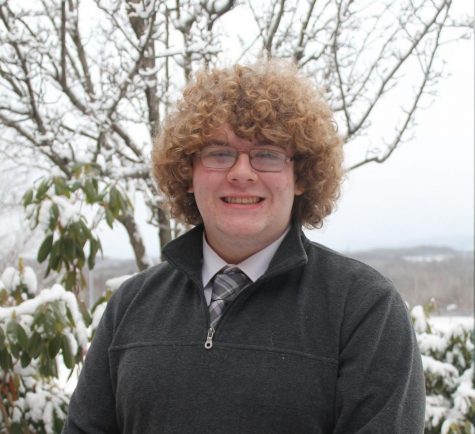 EJ Gill, Student Writer
My name is EJ Gill. I am a member of the Class of 2019 at Greater Nanticoke Area High School.  I enjoy learning new things, being with friends, listening to music and volunteering.  I am a political activist within the community.  I am treasurer of the 2017-2018 Student Council.  I play football and participate in...