Finding your way in PA – Homelessness resources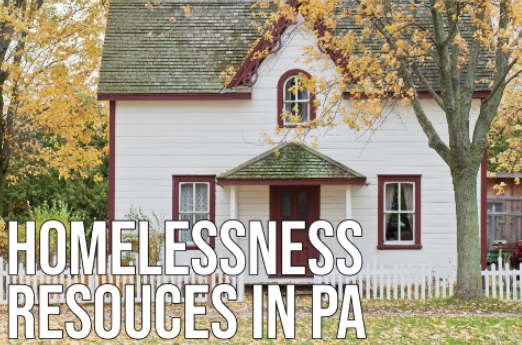 With 14% of Pennsylvania's population chronically homeless, it's no surprise that this issue is growing rampantly across the country. 12,691 families experience homelessness in PA alone. It's easy to feel hopeless in that kind of situation, but hope is out there; there are resources across the state for those in need.
1. Kirby Family House – Wilkes-Barre 
The Kirby Family House is a transitional housing program that focuses on rehabilitation and offers property management, human services, education, and counseling.  Working with The Salvation Army, the Kirby House was founded on two primary principles; that families entering the home would be held accountable in identifying and tackling the long-term, systemic, and sometimes complex issues which are the root of their homelessness, and that, during this transition, it is paramount the entire family stay together.
2. The Catherine McAuley Center – Plymouth
The Catherine McAuley Center offers housing for women and children experiencing homelessness. They offer rehousing as well as transitional housing for women who have been incarcerated and chronically homeless women and children dealing with mental health and other disabilities. Along with its housing programs, The Catherine McAuley Center offers a community food pantry and distributes menstrual hygiene products for those in need.
3. Ruth's Place – Wilkes-Barre Township 
Ruth's Place offers shelter and case management for women experiencing homelessness. They focus on offering short-term emergency shelter for those in Luzerne and Lackawanna Counties, and they provide resources to address physical, financial, health, and spiritual needs. They also offer many group programs for their guests to rehabilitate and assist them on their journey.
4. Keystone Rescue Mission – Wilkes-Barre 
The Keystone Rescue Mission offers a plethora of resources to need the various needs of members of the community. They offer classes throughout the week (such as Mental Health classes, AA, and Job Readiness), serve breakfast and lunch daily, offer emergency clothing and food distributions, and assist community members with obtaining government ID. They assist the homeless in many different ways, and their resources are open to anyone.
In addition to all of these, anyone looking for resources can call 211 or text their zip code to 898-211 to speak with a resource specialist.