10 minutes with a Trojan/Trojanette: Caitlyn Majiros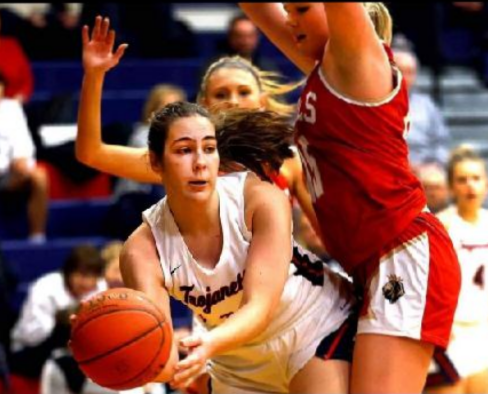 1) What's your most memorable accomplishment?
Making second team all-conference.
2) What are your hobbies outside of school?
Painting and reading.
3)Who's your favorite teacher and what's your best memory with them?
Mr. Kozlofski. Whenever he would get a cupcake or anything, my friends and I always played rock-paper-scissors to get it and he would sit there and laugh.
4) What's a silly fact that no one knows about you?
I eat horseradish with my chicken nuggets.
5)What's your wildest memory at GNA?
In Mr. Stove's 9th grade science, we played heads-up the whole class period.
6)What activities, clubs, or sports are you involved in at GNA?
Basketball, track, and tennis.
7)What are your plans after high school?
To go to college for business or sports management.
8)What is your dream job?
To coach college basketball.
9) If you could have one superpower what would it be and why?
Invincibility, because I would be able to do anything and not be worried about getting hurt.
10) What is an accomplishment you are proud of?
Being a part of the all-tournament team in the Berwick tournament.