Human Rights Day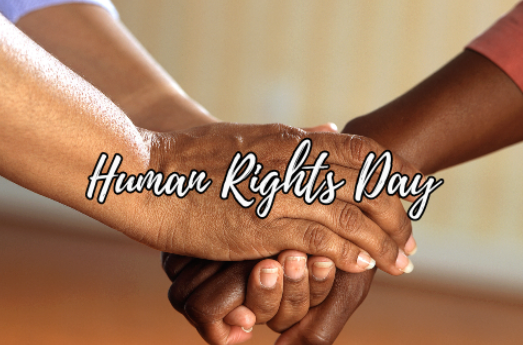 Human Rights Day is observed every year on December 10th. This marks the anniversary of the 1948 establishment of the Universal Declaration of Human Rights (UDHR.)
The UDHR is a set of common rights across nations that establishes equal dignity and worth of every person, without distinction based on race, sex, language, religion, national or social origin, property, birth, or other status. The document determines, internationally, that everyone has the right to life, liberty, security of person, equality, and recognition as a person under the law. The UDHR also prohibits slavery of any person and bans torture and cruel treatment of any person.
2022 is the 74th Anniversary of the day the United Nations General Assembly adopted the UDHR into its legislation. Starting on December 10th, the United Nations will be launching a year-long campaign to promote human rights and focus on the legacy, relevance, and activism towards the UDHR. This movement is meant to reinstate the document into society as it is, with a goal to guarantee equal rights for all people even in the midst of the division in modern societies.
The UDHR calls on everybody to stand up for human rights, allowing nations to overcome crises in the modern world by banding together as one people.