Operation Christmas Child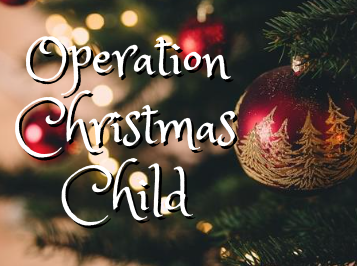 The week of November 14th was National Collection Week for Operation Christmas Child. This program, run by Samaritan's Purse, brings gifts to children in over 100 different countries that may not have otherwise had the opportunity to receive them. This comes in the form of shoeboxes, which are filled with gifts by individuals, and brought to drop-off centers all across the country. These boxes are filled with toys, clothes, hygiene items, and school supplies.
If you're interested in making a donation to Operation Christmas Child, the first step would be building the shoebox. This can be any standard-size shoebox, but Samaritan's Purse sells boxes specifically to use. Each box has one "big ticket" item – like a stuffed animal or doll – and other smaller items for the child. Next, you would need a label for the box, specifying the gender and age range for the child. (The available ages range from 2 to 14.)
As for delivering the box, there are many local distribution centers, the closest being in Kingston, PA, at Wyoming Avenue Christian Church. The delivery requires a 10-dollar donation to be made to the program to cover the delivery cost.
If you're unable to get to one of these drop-off locations, Samaritan's Purse has the option to build a box online to be given to a child on your behalf. This costs 25 dollars, and the company will pack and send a shoebox with your selected items. There's also an option to donate to the charity financially. Both of these can be done on the website www.samaritanspurse.org.