Getting to know our teachers: Mr. Jason Prushinski
Hang on for a minute...we're trying to find some more stories you might like.

What are your hobbies outside of school?
Archery hunting, mountain biking, bowling, adventure racing, golf, basketball, slow-pitch softball, photography, running, and football
What is something most people don't know about you?
Both of my kids were born on the same day, one year apart.
If you could meet one person, living or dead, who would it be? Why?
Mark Wahlburg…ultimate triple threat; athletic, funny, and dangerously handsome.
What is your favorite band – or – who is your favorite singer?
Old Dominion and Garth Brooks
What is your favorite song of all time?
Old Dominion- Song for Another Time
Darius Rucker- Souther Style
What is your favorite place to eat?
What is the most unique place you've ever visited? Why?
Honey Pot- that's where Stove Bomb resides.
Jamaica- awesome culture, drive like maniacs.
Do you have any pets? If so, what are they?
An Australian Shepard named Roo and unfortunately a cat named Snickers.
What is the most outrageous thing that has happened to you while teaching?
Found a student who slept through the bell during a study hall, two periods later…still sleeping.
What is your biggest pet peeve?
Things not being orderly. Tings out of place. Just don't touch anything on my desk. Ever.
What inspired you to become a teacher?
I heard Mr. Carey was also a teacher so I wanted to be like him.
What do you like most about teaching?
Meeting a new group of kids each year. Keeps things new and fun.
What is your biggest piece of advice for students?
Don't pick a career based on salary. Do something that you'll enjoy and have spare time to spend with your kids and spouse.
About the Writer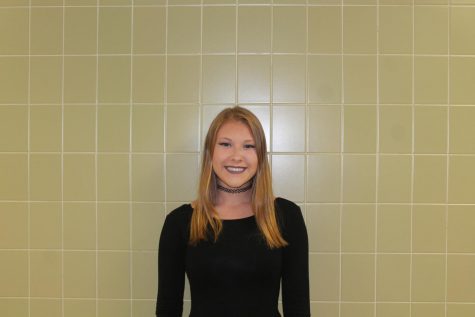 Taylor Zabrenski, Student Writer
My name is Taylor Zabrenski and I am a senior. I enjoy playing soccer, throwing javelin for the track and field team, fishing, taking pictures, doing makeup, and spending time with my family and friends. I am a 4 year member of and letter recipient on the girls varsity soccer team, a 4 year member...