The world's first human head transplant
Hang on for a minute...we're trying to find some more stories you might like.

Throughout the 20th century we have made dramatic developments in medical technology, some of which include the discovery of penicillin, the invention of the artificial heart and the pacemaker, and the development of CPR.
Recently, according to Italian neurosurgeon Sergio Canavero, we have made enough sufficient advancements to enable us to complete the first human head transplant.
Valery Spiridonov, a 31-year-old Russian programmer, has volunteered to receive this controversial procedure. Mr. Spiridonov suffers from a severe case of Werdnig–Hoffmann disease, otherwise known as a spinal muscular atrophy. This is where degeneration in the nerve cells and motor neurons in the spinal cord increases dramatically, leaving a person with the inability to move or complete the simplest of tasks, like chewing and breathing. Spiridonov's condition is on a rapid decline. Because he is terminally ill, Spiridonov has agreed to undergo the surgery as soon as a donor body is found.
The responses to the preparation for this procedure has been varied. However, Dr. Canavero's plans have been received as widely negative. The president of American Association for Neurological Surgeons, Dr. Hunt Batjer, claims that, if the transplant is successful, Mr. Spiridonov would "face a fate worse than death."
Attaching a head to a whole new body could result in insanity. According to Dr. Batjer there is a strong possibility that the chemicals in  Mr. Spiridonov's brain could react negatively with that of the donor body. Many others, like Arthur Caplan, head of medical ethics at NYU Langone Medical Center, view the entire idea of such an operation as extremely morally and ethically wrong. Although, there are some who  back up Dr. Canavero's pioneering research and work. Dr. James Giordano, a professor at Georgetown University Medical Center, believes that this may be "…the only way we can push the envelope…" and transform medical science and technology as we know it.
Although the thought of a full head transplant may seem like a recent idea, Dr. Canavero was not the first to consider such a feat. In the 1970s, a man by the name of Dr. Robert J.White attempted to complete a full head transplant on a monkey. It famously was a success. However, even though the monkey was technically alive, it could only manage small head movements because the spinal cords were not properly connected. As a result to this and an immune rejection (body rejecting new head), the monkey died nine days later. Dr. White was then criticized for the mistreatment and abuse of animals. Many other scientists have also attempted head transplants on smaller scales, with mice and rats, although most remained unsuccessful. 
Even though most of the head transplants completed have failed, Dr. Sergio Canavero is fully convinced that he is capable of performing a successful operation. On December 16th, 2017, Dr. Canavero and Dr. Ren Xiaoping, a Chinese doctor who will be partnering with him, completed the procedure on two Chinese cadavers. According to Canavero, it was a success and the next step will be trying to recreate the results on two brain-dead donors. Than, after that, Dr. Canavero suspects that he will be ready to complete the endeavor with Valery Spiridonov.  
The process of the surgery has been carefully planned. The whole procedure will require 150 skilled medical staff and roughly 36 hours to fully complete.To begin the procedure, Dr. Canavero will cool down the donor body and the body of Mr. Spiridonov to 5 degrees in order to slow circulation significantly and to stop the cells, especially in Spiridonov's brain, from dying. Next, Spiridonov's head will be carefully removed using diamond based blades to minimize nerve damage and to expose his major muscles and arteries. Meanwhile, a second medical team would remove the donor body's head.Then,carefully they will fuse the spinal cord of the head and new body together. The remainder of the time will be used to reconnect all of the major muscles, veins, and arteries. After the intense surgery, Spiridonov would be put into a controlled coma for at least three weeks and administered anti-rejection medication to ensure a smooth and successful recovery.  
It is highly probable that something can go horribly wrong, resulting in more life-long problems or even death. However, if all goes as planned, this head transplant will be a ground breaking development in medical science. It would change the face of medicine forever.
About the Writer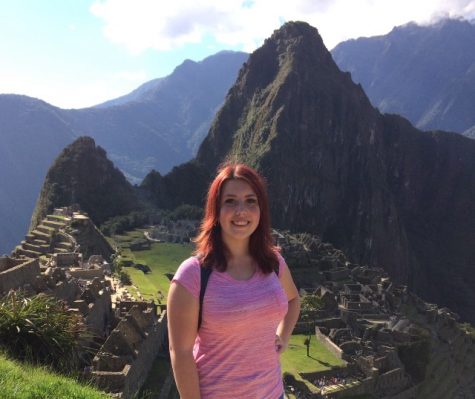 Madelyn Bugdonovitch, Student Writer
My name is Madelyn Rose Bugdonovitch and I am a junior. I am currently attending college part time along with high school, through our school's Dual Enrollment program. I am a member of the National Honor Society and the Spanish Honor Society. I have been involved in Chorus for the past 7 years, as well...