Top 10 shows and movies on Netflix
Is quarantine making you bored? Have you watched all of your favorite shows for a third time? 
If so, here's today's Netflix top 10 countdown!
The Crown
Based on an award-winning play ("The Audience") by showrunner Peter Morgan, this lavish, Netflix-original drama chronicles the life of Queen Elizabeth II from the 1940s to modern times. The series begins with an inside look at the early reign of the queen, who ascended the throne at age 25 after the death of her father, King George VI. As the decade's pass, personal intrigues, romances, and political rivalries are revealed that played a big role in events that shaped the later years of the 20th century.
Dr. Seuss' How the Grinch Stole Christmas
Jim Carrey stars in 2000's Dr. Seuss' How the Grinch Stole Christmas, a live-action take on the classic holiday tale. As the grumpy green villain, Carrey makes it his mission to ruin Christmas for the citizens of Whoville. While the town is planning to celebrate the holiday, the Grinch descends from his mountaintop home to wreck their cheer, but his plans are changed when he meets Cindy Lou Who (Taylor Momsen).
Cocomelon
Cocomelon, a children's YouTube channel, has made its way to Netflix. The full first season of the preschool programming is now available to stream, which means parents now have three-hour-long episodes to entertain their kids and teach them new skills. Cocomelon isn't all fun and games — it also educates children on numbers, letters and animals, using nursery rhymes and song to teach each lesson.
The Queen's Gambit
Netflix's new limited series The Queen's Gambit tells the story of chess prodigy Beth Harmon (Anya Taylor-Joy) as she battles trauma, grief, self-doubt, and most importantly, addiction on her way to the top. Often darkly comic, the series is nevertheless steeped in tragedy. Beth is abandoned by both the living and the dead. The only constant she can lean on is the cold mathematical order found within the black and white world of a chess board.
Manhunt: Deadly Games
Following the success of the first Manhunt series about the Unabomber, which was released in 2017, CBS released a new season all about Richard Jewell, the security guard who was falsely accused of planting a bomb at the 1996 Olympic Games. The new, 10-episode season stars Cameron Britton as Jewell, and also features Jay O. Sanders (Watson Bryant), Judith Light (Bobi Jewell), Carla Gugino (Kathy Scruggs) and more.
5

. Virgin River
Based on Robyn Carr's 20-book literary series of the same name, the romantic series centers on Melinda Monroe (Alexandra Breckenridge), a nurse practitioner who's looking for a fresh start. Monroe moves from Los Angeles to the small California town of Virgin River and is surprised by what — and who — she finds.
4

. Triple 9
2016's Triple 9 just landed on Netflix, and it's already making its mark in the streaming platform's Top 10. The action movie boasts an all-star cast, including Aaron Paul, Chiwetel Ejiofor, Casey Affleck, and Anthony Mackie, and follows a group of dirty cops in Atlanta, Georgia. When the cops are blackmailed by the Russian mob, they plot a heist that leads to more violence and chaos than they ever expected.
Ava
Jessica Chastain stars in Ava, an action movie about the titular assassin who has to save her family and herself when a hit job goes off the rails. The Tate Taylor directed film also stars John Malkovich, Common, Colin Farrell and Geena Davis.
Big Mouth
Big Mouth just debuted Season 4 on Netflix and this time it's getting more "internal" than ever before. The often gross, sexually deviant, and bizarrely sweet puberty comedy from Nick Kroll and Andrew Goldberg (voiced by John Mulaney) promises to deliver one of its best seasons yet. The fourth season of the animated series will introduce two new psyche-bending characters, Tito the Anxiety Mosquito and the Gratitoad.
1. Selena: The Series
Netflix's Selena: The Series gives us a glimpse at Christian Serratos in the role of iconic Mexican-American musician Selena Quintanilla. The already popular show will delve into Selena's beginnings as a young girl growing up in Texas who loved to sing, all the way to the start of her career as a Tejano music legend and later, her soaring success.
Hope you enjoy these top 10! Who knows, maybe once you're done with these there will be many more to watch.
https://decider.com/list/netflix-top-10-movies-and-shows/
About the Writer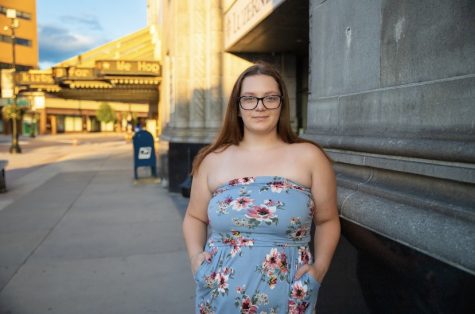 BrookLyn Blank, Student Writer
My name is BrookLyn Blank, and I am a senior at Greater Nanticoke Area High School. This is my first year writing for The GNA Insider. I've attended...