2020 Primaries – Where we stand after Nevada and South Carolina
Nevada- As February came to a close, the 2020 US Presidential Primaries have gotten all the more heated. Still, Democrats are seeing something that may be the predecessor to a fatal party split, and the Republicans have seen no progression in terms of who could potentially dethrone their incumbent party leader.
On Saturday, February 22, 2020, Nevada held their Democratic caucuses with a massive voter turnout, even beating the turnout of previous elections. Bernie Sanders once again pushed his way forward, receiving the popular vote at 46.8% as well as the most delegates with 24. Former VP Joe Biden, however, began to show some strength after placing higher than Pete Buttigieg with 9 delegates compared to the latter's 3. For the Democrats, this was a showdown between the moderates as they attempted to outdo one another, forgetting how they could have potentially come out on top over the further left Senator Sanders. For Republicans, those endorsing Donald Trump specifically, Nevada was a win, as there was no caucus held for the GOP, giving the Donald all of their delegates.
A week later, on February 29, South Carolina conducted its stint in the primary elections with shocking results. Unlike the past three states, South Carolina saw Joe Biden come out on top. This came as a surprise to many; however, Biden's connection with the many moderate and African American voters in the South helped earn him 48.4% of the vote, now placing him in second overall with a total of 50 delegates. Once again, the Republican party suspended their primary, giving President Trump all of their delegates to help lock his GOP nomination in place.
The race still remains neck-and-neck, and only time will tell what results come of Super Tuesday on March 3, 2020.
About the Writer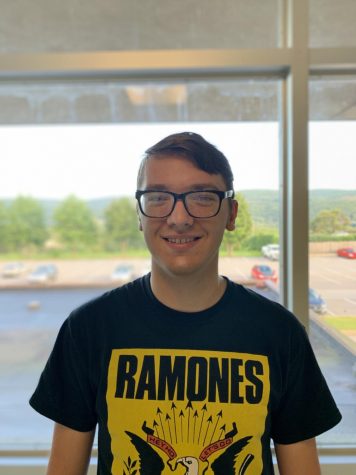 Lance Jenson, Student Writer
My name is Lance Jenson, and I am a senior at the Greater Nanticoke Area High School. While I have been around the school for quite some time, this is...