Recognizing role models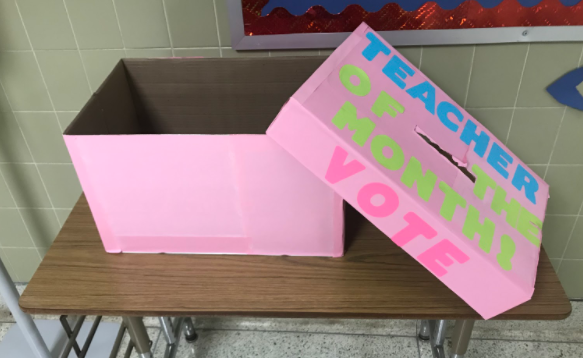 GNA CAMPUS- "Student of the Month" is not an uncommon award in schools; over 150 schools in Pennsylvania nominate and select students to receive the award every month. This honor is granted to a student who teachers feel have exemplified proper behavior and have displayed the qualities that a role model possesses. Though there is no doubt that GNA is packed with students who are worthy of attaining this title; however, the GNA Student Council has turned their attention to the teachers of the school and have come up with an award to give credit to those adults who deserve it: "Teacher of the Month."
The idea of choosing a "Teacher of the Month" came from the members of the Student Council who feel that the teachers at GNA don't get nearly enough credit for all of the work that they put into their job. They hope to give credit to those who have constantly worked and reached out to their students. As Ms. Candice Muench, supervisor of the GNA Student Council, stated, "Student Council's 'Teacher of the Month' election is a chance for students to acknowledge teachers who have positively impacted their life through education. GNA has many amazing teachers who go above and beyond for their students. By recognizing great educators, Student Council hopes to enhance positive school culture."
At the beginning of every month, the voting box will be placed outside of the office, leaving it open to any student who wishes to nominate a teacher. Students may vote at any point in the day in which they have free time, and they are to write down the name of the teacher they feel deserves the award and why they feel that particular teacher deserves it. At the end of each month, members of the Student Council are to take the box and count the ballots. The teacher who has the most votes will be declared the winner, and they will be given a gift card as a thank you for all of their hard work. In fact, the first-ever "Teacher of the Month" election recently took place, and the students at GNA are anxiously awaiting for the announcement that will reveal the results.
Though it has been an overall success, there have been a few issues that have arisen. For example, students have put multiple ballots in the box in an attempt to make sure that the teacher of their choice wins. The GNA Student Council is not about to give up, though, for they are determined to problem-solve and keep this new tradition alive. Next month, they plan on repealing the anonymous voting ballots and having students write their names on the paper that they submit in order to prevent any issues. Whatever the case, it is a goal of the GNA Student Council to improve the lives of the students and staff at GNA by making the school year as enjoyable as possible for all who attend, and they will not be deterred by anything. 
There are some improvements that the GNA Student Council hopes to make in the future to better the award. One such advancement is recognizing the top three teachers with the most votes and naming a first, second, and third place teacher. Also, if they had the funds, they would want to offer a larger prize for the winning teacher so that they realize just how appreciated they truly are. Though they acknowledge that there are still a multitude of changes that can be made, the GNA Student Council is satisfied with all that they were able to accomplish and is optimistic that the "Teacher of the Month" program will stand the test of time.
About the Writer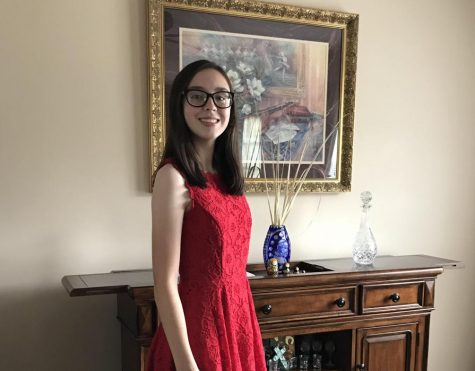 Kayla Eckrote, Student Writer
My name is Kayla Eckrote, and I am a junior here at GNA. I've always been a student here, for I have lived in Mocanaqua and Nanticoke my whole life....