2017-2018 GNA Youth Salute participants: Joseph O'Hara, Courtney Capie, Taylor Zabrenski
https://www.photo-by-andy.com/youth-salute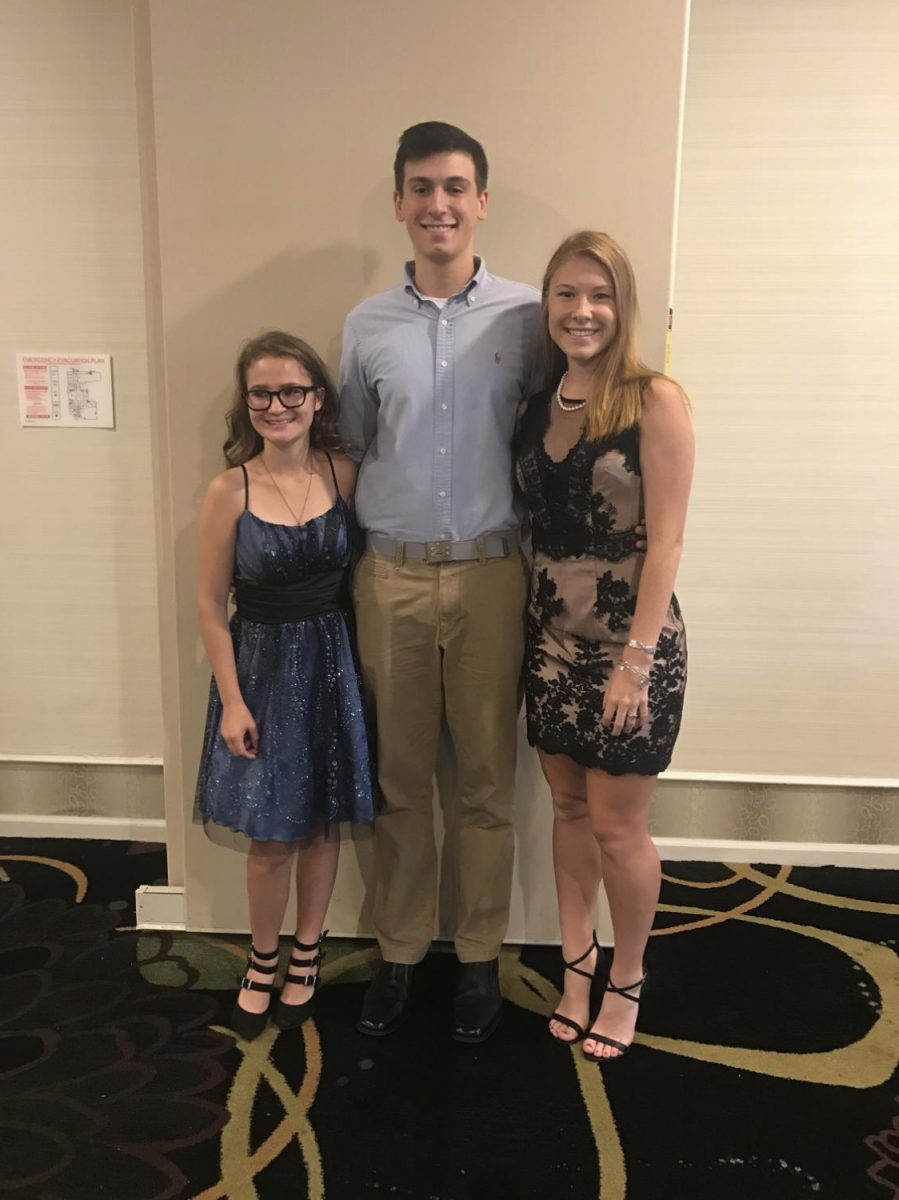 According to Andy Molitoris, Youth Salute is a national program created to recognize youth and their achievements. NCYL, Youth Salute is a non-profit program headquartered in St. Louis  honoring  youth leaders since 1976. Youth Salute conducts the nationals in cooperation with Washington University in St. Louis. On a local level over 4000 students have been recognized in the Greater Wyoming Valley.
Youth Salute nominees are recognized in our area through a traveling display. Accepted nominees are photographed and a display profile containing their personal achievements  and photos is created for each accepted  Youth Salute nominee. The Youth Salute panels are displayed at local businesses and schools that sponsor the Youth Salute program. This may include banks, courthouses, fairs, and locations that get high people traffic.  Youth Salute nominees are also recognized at our yearly awards ceremony. All nominees are invited to attend and are awarded their certificates and the Youth Leaders of the area are given recognition and some may receive scholarships. The top Youth Leader of the year is awarded a fully paid round trip to represent the Greater Wyoming Valley at the Nationals (Town meeting on Tomorrow) in St. Louis, and a chance to compete for scholarship money.
High school juniors with a 3.0 GPA or above and involved in several or many activities (high achievers), including, but not limited to:  school, religious activities and or community. Students must show proof of GPA on application through verification from their school guidance counselor.
A student meeting the Youth Salute criteria may be nominated, by your guidance counselor, principal, teacher, community leaders, etc. The Application can be obtained from your guidance counselor or our website. Once a student has been accepted as a nominee, nominees  will then be scheduled for a photographic session that will include 4 different outfits. The nominees can bring props or items that pertain to their  accomplishments. Parents are required to accompany the nominees to their session . At this time nominees will also be given a form to fill out with their profile information. Following this, the display panel is created and is scheduled for tour at set locations. This is a year long  program and may continue from January to November. In September The Greater Wyoming Valley will hold its Youth Salute Awards Program to honor the nominees and announce the local youth leaders.
There is no cost to be a Youth Salute nominee. Youth Salute nominees are offered a chance to purchase the profile display at parents discretion. Some parents choose to purchase the display as a keepsake, some do not. There is no obligation whatsoever to purchase the display. This program is not based on selling the nominees display, but it is based on foremost recognizing the nominees. Youth Salute is a non-profit program and is sponsored by businesses throughout the community that are interested in recognizing our youth, our leaders. All awards, banquet, paraphernalia, advertising, trips, etc.. are all donated by businesses throughout the Luzerne County.
This years elected representatives for Greater Nanticoke Area are Joseph O'Hara, Courtney Capie, and myself, Taylor Zabrenski.
About the Contributor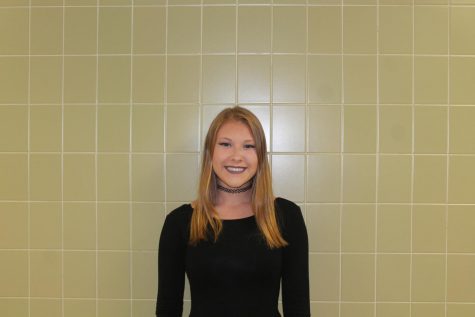 Taylor Zabrenski, Student Writer
My name is Taylor Zabrenski and I am a senior. I enjoy playing soccer, throwing javelin for the track and field team, fishing, taking pictures, doing makeup,...